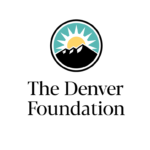 ---
Applications are open and available on the Metro Denver Nonprofit Loan Fund website, as is information about investing in the Fund. The application deadline is January 8.
Community First Foundation, The Denver Foundation, Rose Community Foundation and today announced the Metro Denver Nonprofit Loan Fund, a new funding mechanism aimed at helping local nonprofits mitigate the lasting impacts of the COVID-19 pandemic while countering historic disparities in access to capital. Seeded with a $1 million investment from each of the three foundations, and an additional $200,000 from Colorado Nonprofit Loan Fund, the Fund will help support the recovery and sustainability of the Metro Denver nonprofit ecosystem through technical assistance and no-interest loans, prioritizing organizations led-by and/or serving Black, Indigenous and people of color (BIPOC) and women. Nonprofit Finance Fund® (NFF®) will manage the Fund. 
"Local nonprofits, especially those serving the communities hardest hit by the pandemic, are vital to our region's recovery," said Kelly Dunkin, President and CEO of Community First Foundation. "The Metro Denver Nonprofit Loan Fund will provide financial and technical assistance to strengthen specific nonprofit organizations, and the nonprofit sector more broadly, so that impacted communities not only recover but thrive."
For organizations that are positioned to add debt to their toolkit, no-interest loans open an avenue for needed funds. Whether these investments are in the form of working capital term loans or bridge financing, they are designed to help span timing gaps in the flow of nonprofit revenue during this uncertain and critical time, while also planning for the future.
"This Fund will help dozens of organizations, primarily from underfunded communities, employ a financial resource that institutional barriers may otherwise bar them from accessing," said Javier Alberto Soto, President and CEO of The Denver Foundation. "While the Fund is starting out with $3.2 million, we are hopeful that additional funders will join us as well."
Organizations led-by and serving BIPOC individuals and women have long faced barriers in traditional access to capital. And while the federal government has allocated funding to help small businesses and nonprofits survive the pandemic's economic impact, recent reports indicate that organizations led by women and individuals of color have struggled to access this funding.
"We know that when organizations led-by and serving communities of color and women have sufficient resources, they excel," said Lindy Eichenbaum Lent, President and CEO of Rose Community Foundation. "This no-interest loan program not only provides immediate funding to vital community organizations, it offers a low-risk way for these nonprofits to manage debt and build credit, making them better candidates for financing from the commercial market in the future."
NFF draws on its long history of investing in nonprofits, including its experience managing other recovery loan funds, and shares the Fund's commitment to backing nonprofits led by and serving people of color. Loans will be between $50,000 and $250,000, with terms up to 48 months and no payments for the first year. 501(c)(3) nonprofits located in the seven-county Denver metro area or those with an endowment at Community First Foundation, Rose Community Foundation or The Denver Foundation are eligible to apply. Other application requirements include a demonstrated financial need, indication that loan capital is the appropriate financial tool to meet that need, reasonable expectation of payment and an organizational budget between $500,000 and $5,000,000.
"These loans will help nonprofits keep their doors open, continue to pay staff who are doing critical work and provide the financial runway needed to rethink business models and strategies," said Norah McVeigh, Managing Director, Financial Services at Nonprofit Finance Fund. "Like many cities, Denver's recovery depends on investment in social service providers during this time of crisis."
These loans are in addition to – not a replacement for – the individual grantmaking strategies and opportunities of the participating foundations. Applications are open and available on the Metro Denver Nonprofit Loan Fund website, as is information about investing in the Fund. For interested applicants, the initial screening form deadline is January 8.