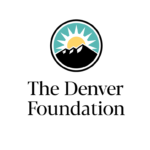 ---
We encourage you to reflect on ways you can care for those harmed and hurting at this moment, whether among the AAPI communities, in Boulder, or anywhere healing is needed. In that spirit, below you'll find some resources and ideas for engagement and action around these tragic events. We welcome your thoughts on other ways the community, and The Denver Foundation, can let our friends and neighbors know we're there for them.
Supporting those impacted by the Boulder supermarket shooting
Boulder County Crisis Fund is a special fund established by the Community Foundation Boulder County in partnership with The City of Boulder, The Denver Foundation, and 15 community organizations that will help support those directly affected and the needs of the community to heal from this horrendous event. Any excess funds will go towards a general fund for future local crises
The Colorado Healing Fund is working with victim service partner organizations to identify needs and fill gaps in financial resources.
Boulder Organization of Community Management plans to keep an updated list of various local organizations accepting donations.
Resources for Support
Colorado Crisis Services is a support and counseling service center that is open 24/7/365. Their services are accessible, regardless of ability to pay, at their Walk-In Center locations, by phone at 1-844-493-8255, or by Texting "Talk" to 38255.
Denver Health treats a wide variety of child, adolescent, and adult behavioral, emotional, and substance abuse issues. You can make an appointment by calling 303-436-4949.
Boulder Community Health provides a wide range of behavioral and mental health services designed to address everything from anxiety and depression to grief and loss. Call 303-415-4299 to connect with a trained Mental Health Professional.
Disaster Distress Helpline by the Red Cross reach has a coping hotline for free 24/7 crisis counseling or support, at (800) 985-5990 (press 2 for Spanish) or (800) 846-6815 (TTY) or text the Disaster Distress Helpline at text 'TalkWithUs' or 'Hablanos' (for Spanish) to 66746.
Supporting Asian American and Pacific Islander Communities
Asian Americans Advancing Justice – Atlanta works to defend, protect, and advance the rights of Asian Americans, Pacific Islanders, Native Hawaiians and other immigrants at all levels of government. AAAJ – Atlanta has created a donation portal to help the victims and their families impacted by the violent acts that took place on March 16, 2021. AAAJ – Atlanta has issued an open letter and individuals can sign on.
Asian Pacific Development Center has a rich heritage of Asian American Pacific Islander (AAPI) advocacy and exists to serve and support all immigrant, and refugee communities with a whole health, community-based engagement approach through health, education, and advocacy.
Additional Resources
Bystander Intervention Trainings are being organized by Asian Americans Advancing Justice to help combat the current rise of harassment and discrimination.
Young, Proud, and Sung-jee is a children's book to provide a resource to help generate meaningful discussions between adults and children about anti-Asian racism. It is free to download and available in multiple languages.
Asian Mental Health Collective provides a therapist directory for those seeking mental health care and making it easily available, approachable, and accessible to Asian communities worldwide.