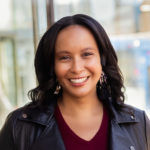 ---
This summer Governor Jared Polis signed into law House Bill 21-1194, establishing an immigrant legal defense fund in Colorado.
Did you know that immigration detention is the only legal procedure in the United States where an individual can be detained without the right to a government-funded lawyer if they can't afford one? Universal representation advocates—who promote using the model of the U.S. public defender system in immigrant detention hearings—celebrated on June 25 when Governor Jared Polis signed into law House Bill 21-1194, establishing an immigrant legal defense fund in Colorado.
Sponsored by Rep. Kerry Tipper, Rep. Naquetta Ricks, and Senator Dominick Moreno, House Bill 21-1194 creates a statewide fund to expand the availability of free legal services and representation to low-income individuals in immigration proceedings, prioritizing those in immigration detention and those experiencing deportation in rural areas of the state. The bill also establishes that the program will be funded by a one-time appropriation from the state budget of $100,000, gifts, grants, and donations from private or public sources.
The legislative campaign to advance HB21-1194, known as The Campaign for Universal Representation, was championed by a diverse group of stakeholders, including advocates working to advance immigrants' rights and access to legal resources locally and across the country. Such advocates include, and are not limited to, the Colorado Immigrant Rights Coalition (CIRC), Refugee Action Coalition of Colorado, Lamar Unidos, and Rocky Mountain Immigrant Advocacy Network (RMIAN). 
The issue of universal representation is timely and critical, according to CIRC: 
70% of immigrants detained at the Aurora Contract Detention Facility, managed by The GEO Group, Inc. on behalf of U.S. Immigrations and Customs Enforcement (ICE), do not have a lawyer.

Immigrants with legal representation are 3.5 times more likely to be released from detention on bond.

Immigrants are ten times more likely to win their case when they have a lawyer.
The building blocks of HB21-1194, creating the state immigration legal defense fund, are modeled after the Denver Immigration Legal Services Fund (DILSF), managed by The Denver Foundation. The DILSF was established in 2018 by the City of Denver to provide grants to nonprofit organizations that offer direct legal representation to low-income Denver residents who face potential deportation. 
Since its inception, the DILSF has distributed more than $755,000 to local nonprofit organizations resulting in direct legal representation to hundreds of immigrants in detention, affirmative relief services, and an expansion of the capacity of immigration attorneys in the Denver Metro region.
Please visit CIRC's website to learn more about The Campaign for Universal Representation and support efforts to implement the statewide fund. To learn more about The Denver Foundations' work to oversee the DILSF, please visit our website or email jvoyles@denverfoundation.org.