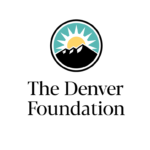 ---
Every year, it seems that December 31 arrives more quickly than we imagine it will. With the end of the year comes a rush to ensure charitable donations are made in time to qualify as deductions for the current tax year.
Here are some things to keep in mind when making your year-end contributions to nonprofit organizations:
CONTRIBUTIONS FROM A DONOR-ADVISED FUND
Grant recommendations can be made through TDF Fund Manager, The Denver Foundation's new portal for donors. After logging into the system, you will find multiple options to initiate a grant recommendation online.
Please note:
Recommendations for grants to be received by December 23, 2021, must be made by December 16, 2021.
All recommendations for grants to go out by December 31, 2021, must be made by December 23, 2021.
CONTRIBUTIONS BY CHECK
For most contributions made by check, the mailbox rule applies. When a donor uses the United States Postal Service, the IRS considers the date of the postmark to be the delivery date for the contribution. Donors are encouraged to request a receipt from USPS when they send the donation; for this reason, sending by certified mail is a good idea.
Note: The IRS has not extended the mailbox rule to include private carriers in the context of charitable giving, so it's best to avoid using UPS or FedEx for yearend contributions.
CONTRIBUTIONS MADE IN PERSON
For contributions delivered to a nonprofit organization by hand, the contribution date is that of the in-person transfer. Again, it's wise to request a receipt.
CONTRIBUTIONS OF CASH AND SECURITIES
Contributions of cash and securities may be made through electronic transfers from the donor's account to the nonprofit's account. Contributions made through account transfers are deductible not when the transfer is directed by the donor but on the date when the assets arrive in the nonprofit t's account.
While account-to-account transfers of cash often occur on the same or next business day, electronic transfers of securities can take a few days to clear. For this reason, electronic stock transfers should be initiated at least five business days prior to the end of the year.
A SPECIAL NOTE REGARDING MUTUAL FUNDS
Some mutual funds are not able to be transferred by depository trust corporations (DTC). Instead, these mutual funds are transferred by a change recorded on the issuer's books and records. This can take weeks to occur. It's best to begin this process as soon as possible, to ensure a 2021 deduction.
CREDIT CARDS AND OTHER ELECTRONIC PLATFORMS
A donor who makes a contribution via a credit card or through an electronic platform that facilitates credit card transactions may claim the deduction as of the date the card was charged.
IRA ROLLOVER CONTRIBUTIONS
IRA rollover contributions must be made no later than December 31, 2021, to count toward a required minimum distribution (RMD). An IRA rollover contribution is considered to be made when the distribution from the IRA is received by the charitable organization. Please initiate electronic or check transfers from your IRA account early to ensure the funds arrive well in advance of December 31, 2021.
If you have check-writing privileges on your IRA, the normal postmark date rule does not apply. The funds must actually leave the custodial account by December 31, 2021, for the distribution to count against your RMD for that calendar year.
To allow for end-of-year processing delays, please ensure all checkbook IRA contributions are received by The Denver Foundation by December 21, 2021.
COMPLEX ASSETS
If you would like to make a year-end gift of real estate, tangible personal property or virtual currency or through a split-interest gift, please contact your Denver Foundation Relationship Manager as soon as possible to ensure that your contributions are processed within the current calendar year.
IMPORTANT DATES
DECEMBER 21
Deadline for checkbook IRA contributions
DECEMBER 24
Recommended deadline to initiate electronic stock transfers
DECEMBER 31
Deadline for IRA rollover contributions to leave the custodial account
QUICK LINKS
Log in to TDF Fund Manager to recommend a grant: denver.fcsuite.com/erp/fundmanager
Make an online donation to The Denver Foundation's Fund for Denver or The Critical Needs Fund: denver.fcsuite.com/erp/donate