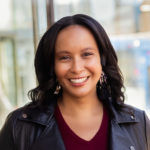 ---
Through the Civic Fabric Fund, The Denver Foundation provides nonprofits with funding to support their policy and advocacy efforts, including the critical activities of voter registration and engagement. This fall, The Denver Foundation is funding eight nonprofits working on voter engagement efforts and encouraging people to register and vote.
The 2022 November election will allow voters to decide not only which elected officials will represent them, but voters will also decide critical state and local housing, education, and taxation policies. State and local lawmakers have made strides in ensuring the voting process is more equitable and secure.
However, it is necessary that we do more to engage growing populations of eligible voters, especially among historically underrepresented groups, including American Indian/Alaska Native, Asian American or Pacific Islander, Black, Indigenous, and Latino/Latina communities, and those living in economically disadvantaged communities. When these communities are engaged in voting, they can support officials who are more likely to speak up for their interests and issues that are important to them.
The importance of this was described in a recent article by Colorado Newsline. "…Stark demographic inequalities have persisted in Colorado's turnout rates, U.S. census data show. In 2020, turnout among eligible Colorado voters who aren't white or who reported Hispanic origin was nearly 20 percentage points lower than the rate for white non-Hispanic voters — a gap significantly worse than the national average, and one that has remained stubbornly prevalent over the years… State-level data analyzed by Newsline showed that while 72% of white non-Hispanic Coloradans who were eligible to vote did so in 2020, among Coloradans who identified as Black, Hispanic, Asian-American or Indigenous, voter turnout was just 53.2%."
The voter engagement grants from The Denver Foundation's Civic Fabric Fund will support nonprofits' efforts to register and mobilize new and low-turnout voters from historically underrepresented communities to vote this election year.
The Denver Foundation is proud to award a total of $115,000 to eight grantees dedicated to this effort. Each grantee shared their approach to this work:
Funding to support these organizations was made possible by The Denver Foundation's fundholders and the executive committee of the board of trustees. We look forward to sharing more on the outcomes of these organizations' efforts to Get-Out-The-Vote!