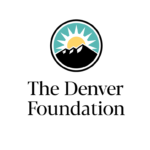 ---
NEPC, LLC, The Denver Foundation's new investment consulting partner, is one of the industry's largest independent, full-service investment consulting firms. The firm serves large endowments and community foundations, with total assets under management over $1.1 trillion. NEPC has deep expertise to oversee The Denver Foundation's portfolios and direct our overall investment strategies. NEPC also shares our commitment to advancing racial equity

through innovative and inclusive practices. Kristine Pelletier, an NEPC partner, explained some of what fundholders can expect from this exciting new partnership.

HOW DOES NEPC APPROACH WORKING WITH COMMUNITY FOUNDATIONS?

Our general investment philosophy is to put together diversified, risk-aware portfolios that are customized to each client's needs. NEPC has a fantastic group of 60 researchers who study market dynamics to help formulate our market outlook. Our team is getting to know what's in the Foundation's portfolio today, looking for the most relevant and innovative ideas and themes that have come out in the last year.

The Denver Foundation is in a unique position as an investor; it's never been more important to align the Foundation's portfolio with its mission. Like many community foundations, you're at the intersection of important social and community initiatives. As COVID has brought to light over the last 12 months, community foundations know where the needs of the community are. And community needs change over time, and donors change over time. That is the primary way that we'll be a good partner to the Foundation, by being flexible and willing to try new things to achieve big, bold goals.

WHAT ARE THE UNIQUE OPPORTUNITIES THAT YOU SEE AHEAD?

We're in the middle of an evolving donor movement. Whether driven by trends, women, younger donors, and more diverse donors, donors want to align their dollars with their values.

They are thinking about bigger picture goals, not only returns. We see tremendous interest in impact investing, for example, and in Diversity, Equity, and Inclusion (DEI)-informed investing.

We're working with some innovative tools to track that alignment with mission. For example, we'll be using a new system to scan for Environmental, Social, and Governance (ESG) Factors, to look at the Foundation's investments and investment managers, to see who is incorporating ESG into their investment process. We can see how one manager stacks up against other managers on these important areas. So that will be one part of the mosaic of how we make decisions together.

HOW WILL THE DENVER FOUNDATION'S EMPHASIS ON RACIAL EQUITY INFLUENCE

YOUR INVESTMENT APPROACH?

Racial equity has been a primary focus of every discussion that we've had with The Denver Foundation. When we talk about DEI in the investment industry, historically, the emphasis has been on firms with more than 50% ownership by underrepresented groups. We've talked about the diversity of the investment teams that manage their money. Now people are thinking more holistically about equity and inclusion, thinking not just about managers, ownership structure, and strategies around DEI, but also considering what investment dollars are doing to advance equity in communities. We have a diversity scoring methodology that looks at many of these things, and we're building a body of research that's looking at the lack of funding to entrepreneurs of color and women entrepreneurs, for example. We'll draw on the expertise of both NEPC and The Denver Foundation to build our racial equity framework for the year ahead and the future.

To learn more about NEPC, please visit https://www.nepc.com/.