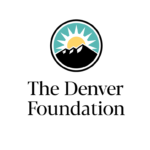 ---
May is Asian/Pacific American Heritage Month. The Denver Foundation joins in paying tribute to the generations of Asian and Pacific Islanders who have enriched Metro Denver and Colorado communities in the past, present and future. Below you'll find a list of local and national organizations serving AAPI communities, and events and resources for those interested in learning more about and engaging in Asian and Pacific Island culture.
Denver Foundation Resources
Asian American Leaders in Mental Health Scholarship
A brand new scholarship at The Denver Foundation, the Asian American Leaders in Mental Health Scholarship is open to Asian American and Pacific Islander students who will be pursuing a career in clinical mental health practice. Scholarships will be awarded based on a commitment to the field/passion for work, the potential for leadership or making a strong contribution to the field, letter of recommendation, academic achievement, and service to the community and social justice.This scholarship will be accepting applications until Friday, July 30. Apply now!
Asian American & Pacific Islanders Giving Circle
The Denver Foundation is pleased to announce a new Asian American & Pacific Islanders (AAPI) Giving Circle. The Foundation has seeded this fund with $5,000 and will match up to another $5,000 in contributions through the Elevating Philanthropy in Communities of Color (EPIC) initiative. The AAPI Giving Circle is seeking new members, and all AAPI community members are invited and encouraged to join this giving circle to give collectively to make a change. Kristi Keolakai, Vice President of Partnership, Policy & Learning, will serve as the acting Chair. For more information, please contact Genevieve Laca, Director of Engaged Philanthropy, glaca@denverfoundation.org.
Local Organizations and Resources
Asian Pacific Development Center
The Asian Pacific Development Center (APDC) was founded in 1980 after a large number of refugees began to resettle in Colorado after the Vietnam War. A group of Asian American Pacific Islander (AAPI) leaders consisting of social workers, attorneys, psychologists and psychiatrists living in Denver became concerned about these newcomers and their high prevalence of mental health issues, such as post-traumatic stress disorder (PTSD) and depression. To address this need, the group formed APDC and opened a mental health clinic—recruiting and training AAPI community members to provide culturally and linguistically responsive assistance. APDC has evolved through the last 40 years to meet the growing needs of our communities. www.apdc.org
Sakura Foundation
The mission of Sakura Foundation is to sustain the Tri-State/Denver Buddhist Temple and celebrate Japanese American heritage, culture and community. The non profit foundation was established in 2014 as a result of the reorganization of Tri-State Buddhist Church Apartments, Inc. and Sakura Square. True to its charitable mission, Sakura Foundation is committed to preserving our Japanese heritage and culture by supporting the community through programs, events, grants and scholarships. sakurafoundation.org
Denver Public Library
There are lots of reasons to read books by AAPI creators. Representation builds empathy and combats harmful stereotypes, such as the model minority myth. For children who identify as AAPI, seeing their experiences and identities reflected in a book is extremely empowering. Ready to pick out some books to share with the people in your life? Here are some suggestions from the Denver Public Library. 
CBS 4 Denver – Four Congressmen Join Colorado Teacher And Students To Make Camp Amache, A Japanese Internment Camp, A National Historic Site
More than 70 years after an internment camp in Colorado for Japanese people closed, it could become a national historic site and part of the National Park System.
I Am Denver 1,000 PAPER CRANES: How Denver's Japanese Community Emerged from Internment
On Aug. 27, 1942, the U.S. government opened the Granada Relocation Center about 250 miles southeast of Denver. In an effort to give voice to and preserve the stories of those who lived through those times, #IAMDENVER conducted multiple interviews with members of Denver's Japanese American community, some of whom were interned themselves and some whose families suffered yet persevered and rebuilt their lives in our city. Watch this powerful documentary.
Events
Making the Invisible Visible: Exploring and Teaching the AAPI Experience
As America continues to confront acts of violence towards Asian-Americans, Facing History & Ourselves invites you to join them and activist and author Helen Zia to explore a history that our country has for too long ignored. The event will take place virtually on Thursday, May 27 at 5:30 pm MST. Register for this event.
A Celebration of Cultures: Asian American Pacific Islander Heritage Month
Celebrate the rich, important history of the Asian American Pacific Islander community during Asian American and Pacific Islander Heritage Month. Learn about some of the different regions that make up our community. Each event will feature food, performances, kids' activities, educational resources, and more! Friday, May 28, 5 pm-7 pm at the Town Center at Aurora. Ticket information.
Additional Resources (National)
Asian Law Caucus 
The mission of Asian Americans Advancing Justice – Asian Law Caucus is to promote, advance, and represent the legal and civil rights of Asian Pacific Islander communities. advancingjustice-alc.org
Hollaback!
Hollaback! is a global, people-powered movement to end harassment — in all its forms. We believe that we all deserve to be who we are, wherever we are. ihollaback.org/resources ihollaback.org/bystanderintervention