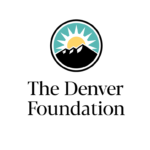 ---
May is Asian American, Native Hawaiian, and Pacific Islander (AANHPI) Heritage Month. The Denver Foundation joins in paying tribute to the generations of Asian Americans, Native Hawaiians, and Pacific Islanders who have enriched Metro Denver and Colorado communities in the past, present and future. Below you'll find a list of local and national organizations that serve and promote AANHPI communities, and events and resources for those interested in engaging and learning more.
Denver Foundation Resources
Asian American Leaders in Mental Health Scholarship (CLOSED)
A brand new scholarship at The Denver Foundation, the Asian American Leaders in Mental Health Scholarship is open to Asian American and Pacific Islander students who will be pursuing a career in clinical mental health practice. Scholarships will be awarded based on a commitment to the field/passion for work, the potential for leadership or making a strong contribution to the field, letter of recommendation, academic achievement, and service to the community and social justice. Applications for this scholarship will be accepted until May 15. Apply now!
The Asian, Indian, Native Hawaiian, and Pacific Islander Circle Fund
The Asian, Indian, Native Hawaiian, and Pacific Islander (AINHPI) Giving Circle at The Denver Foundation is the first of its kind in the country. The Denver Foundation worked with the founding members to establish the fund in 2021 with a seed grant from the foundation and a contribution through the Elevating Philanthropy in Communities of Color (EPIC) initiative. This giving circle is seeking new members, and all AINHPI community members are invited and encouraged to join. For more information on the Asian, Indian, Native Hawaiian, and Pacific Islander Giving Circle, please visit our website. To apply for membership, please submit this form. 
Local Organizations and Resources
Asian Pacific Development Center
The Asian Pacific Development Center (APDC) was founded in 1980 after a large number of refugees began to resettle in Colorado after the Vietnam War. A group of Asian American Pacific Islander (AAPI) leaders consisting of social workers, attorneys, psychologists and psychiatrists living in Denver became concerned about these newcomers and their high prevalence of mental health issues, such as post-traumatic stress disorder and depression. To address this need, the group formed APDC and opened a mental health clinic—recruiting and training AANHPI community members to provide culturally and linguistically responsive assistance. APDC has evolved through the last 40 years to meet the growing needs of our communities. Visit their website at www.apdc.org
Sakura Foundation
The mission of Sakura Foundation is to sustain the Tri-State/Denver Buddhist Temple and celebrate Japanese-American heritage, culture, and community. The nonprofit foundation was established in 2014 as a result of the reorganization of Tri-State Buddhist Church Apartments, Inc. and Sakura Square. True to its charitable mission, Sakura Foundation is committed to preserving our Japanese heritage and culture by supporting the community through programs, events, grants, and scholarships. Visit their website at sakurafoundation.org
Denver Public Library
There are lots of reasons to read books by AANPHI creators. Representation builds empathy and combats harmful stereotypes, such as the model minority myth. For children who identify as AANPHI, seeing their experiences and identities reflected in a book is extremely empowering. Ready to pick out some books to share with the people in your life? Here are some suggestions from the Denver Public Library for adult, teen and youth books, as well as movies and music. 
Denver area AANPHI-owned businesses to support
Thrillist Denver pulled together a list of Mile High businesses, restaurants, nonprofits, and more to support during AANPHI Heritage Month and beyond.
READ: Rocky Mountain PBS: 142 years later, the City of Denver officially apologizes for 1880 anti-Chinese race riot
"On Saturday, April 16, Denver Mayor Michael Hancock signed a letter officially apologizing to Chinese immigrants and their families for the city's role in the anti-Chinese riot that took place on Halloween in 1880…" Read the full story about the apology here.
Additional Resources (National)
Asian Law Caucus 
The mission of Asian Americans Advancing Justice – Asian Law Caucus is to promote, advance, and represent the legal and civil rights of Asian Pacific Islander communities. advancingjustice-alc.org
Hollaback!
Hollaback! is a global, people-powered movement to end harassment — in all its forms. We believe that we all deserve to be who we are, wherever we are. ihollaback.org/resources ihollaback.org/bystanderintervention