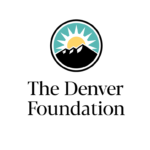 ---
The Denver African American Philanthropist and Ogletree Deakins Employment Law Firm are excited to present the "Apple Tree Project". Much like the popular "Angel Tree" fundraiser, the Apple Tree Project will provide direct grants/scholarships to African American male teachers and coaches to offset the out-of-pocket expenses that each of these men incurs in order to excel at their jobs.
According to the Colorado Department of Education, less than 2% of teachers across the state were Black or African American in the 2019-2020 school year. Of that number, an even smaller percentage are African American Men. Black male students benefit greatly from the guidance and mentorship of Black male teachers, however, Black men account for only 2% of all teachers in American public schools. We know that all teachers and coaches reach into their pockets to help provide a greater athletic and classroom experience for their students and student-athletes. With the Colorado state average salary for teachers being $53,000 per year, Black male teachers report a significantly lower salary as compared to their counterparts.
The Denver African American Philanthropists and Ogletree Deakins would like to assist those teachers here in the seven-county Metro area by providing a scholarship to African American Teachers and/or Coaches for stepping up and being the face of guidance and mentorship for our students and student-athletes of all walks of life.
We are grateful to members of our community who wish to make a gift to this new scholarship fund. 100% of your donation will be distributed evenly to the Teachers and Coaches that apply to the program. When making your gift please add "Apple Tree Project" in the comments section of the giving form. 
Program Details
Time & Talent: Members of DAAP and other aligned organizations will volunteer in selected classrooms and or sporting events of selected recipients.
Treasure: $10,000 contribution from DAAP, Ogletree Deakins Law Firm employee contribution, and internal match to the program. A Black Greek Letter Organization Alumni group is expected to be the financial pass-through for the program and issue checks directly to our applicants. 
Testimony: Recipients of the scholarship will submit short stories about gaps in resources when coaching and educating.
Application Information
Scholarship/ Grant Criteria (must meet criteria #1 and one other qualifying criteria to apply)
Current seven-county Metro resident
3 Year documented Head Coach on any level
Holds a Colorado state or seven-county teaching certificate

Initial Teacher License
Professional Teacher License
Master Teacher Certificate
The Apple Tree Project will be taking applications until Monday, August 2. Grant awards will be mailed out by Monday, August 9.