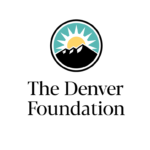 ---
Originally from Atlanta, Chris Anderson is a keen climber. With his wife, he has scaled mountain slopes from the Pacific Northwest to the Northeast. But for Anderson, who now lives in Colorado and is a member of The Denver Foundation's Professional Advisors Council, mountains are not the only things he likes to conquer. As a valuations expert, he loves grappling with complex financial assets—in fact, the more complex the better.
This is good news for philanthropists, as growing numbers of donors look to gift complex assets such as restricted stocks, interests in business entities, and real estate investment trusts (REITs). And this means first assessing the value of these assets.
Like mountaineers, valuation experts work as part of a team—something Anderson values highly. "I just love working with the advisors around charitable gifts," he says. "From the attorneys, the CPAs, we all bring a technical component to gifting hard-to-value assets."
Anderson previously worked as a general practitioner in the valuation function at EY, the accounting firm. He moved to Colorado in 2015 to set up the local office of Adams Capital, where he spent time developing his networks, meeting other valuation professionals, and getting involved in the local community.
However, in April this year, he became a specialist at Intrinsic, a Denver-based valuations firm focused on private equity, family office, and high net worth clientele. "They were forming a specific practice for tax planning," he explains. "And charitable gifts fall into that bucket. This was more of a focused area, which I enjoy, and that got me excited."
Anderson was soon involved in the kind of projects he likes best—working as the valuation expert in a team focused on the gifting of complex assets. "My strong suit is working with attorneys to understand the goal and execute," he says. "There's a lot of different audiences for valuation, so being able to work with a group of advisors is really important in this context."
One particularly complex valuation was done for an East Coast family whose Denver-based son wanted to donate an interest in a private REIT to The Denver Foundation. "There were six or seven entities and they all had a specific purpose," Anderson explains. "One entity was ultimately gifted but that doesn't tell the whole story. We had to value everything from the ground up based on all the characteristics of the cash flow."
This is just the kind work Anderson relishes. What's more, there is plenty of demand for these kinds of services in the Colorado and the Front Range community. "There are a lot of family-owned and family-controlled businesses here that are first-time entrepreneurs," says Anderson. "And they are charity minded because they were successful based on their community."
As well as working for philanthropic clients, Anderson and his wife are also keen philanthropists. With a two-year-old daughter and a passion for nature, one area of focus is clear for the couple: The environment. And while, through the Denver Foundation, they are also strong supporters of community investments, conserving the natural world they love so much is a priority.
"We're pretty keen on environmental efforts because we're big outdoors people," says Anderson. "So we're advocates for the preservation of the one resource we have—which is the earth."