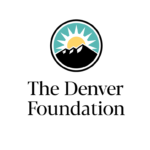 ---
The COVID-19 pandemic hit Denver's arts & culture sector incredibly hard due to closures, restrictions and cancelations. Bonfils-Stanton Foundation and The Denver Foundation quickly joined forces and created the COVID-19 Arts & Culture Relief Fund, which in two rounds of funding and 96 total grants, provided $2.1 million in support for 72 organizations. With donations from more than 75 individuals and 20 foundations and government agencies, the Relief Fund is now being recognized for its significant impact with the honor of "Outstanding Foundation" as part of the upcoming celebration for National Philanthropy Day in Colorado on November 15, 2021. 
"We are grateful to the Association of Funding Professionals for recognizing that the COVID-19 Arts & Culture Relief Fund was a remarkable example of what can happen when foundation, city governments, and generous people come together to create solutions and address challenges collectively," says Javier Alberto Soto, The Denver Foundation's President & CEO. "We hope philanthropy will continue to play a leading role in innovative, cross-sector collaborations in times of crisis as well as times of recovery and rebuilding."
National Philanthropy Day is a nationwide program by the Association of Fundraising Professionals (AFP). AFP Colorado is proud to serve as hosts for the upcoming celebration on November 15, where 600 community members are expected to attend. Learn more about the 11 other incredible honorees here. 
"It's an honor to receive this National Philanthropy Day recognition of the COVID-19 Arts & Culture Relief Fund. It was such a difficult time for so many of our arts and culture community organizations and members," says Gary Steuer, Bonfils-Stanton Foundation President & CEO. "We're so honored to have amazing partners with The Denver Foundation, and the many organizations and generous individuals that helped make this fund possible. In a time of so much turmoil and hardship, it was gratifying to see so many philanthropic colleagues recognize the critical role our arts organizations and artists play in our community and see the urgency of ensuring that they survive the devasting impact of COVID on the cultural sector. "
For many cash-strapped organizations, the ongoing shutdown has not only limited the work they can do, but it has also limited the work they can do for others. The Fund has provided a crucial lifeline, allowing organizations to keep themselves and their workforces afloat.
"This initiative represents the best of what philanthropy can accomplish when funders work together towards a common goal," notes Gina Ferrari, Director of the Grants Program at Bonfils-Stanton Foundation. "It was such a pleasure to work with the team at The Denver Foundation to develop and implement this grant program, and to collaborate with so many other participating funders and panelists. This model is an excellent example of the power of collective impact." 
In addition to Bonfils-Stanton Foundation and The Denver Foundation, supporters of the fund include Denver Arts & Venues, the City of Boulder, Create Boulder, The Colorado Health Foundation, the Gates Family Foundation, and dozens of generous individuals and donor-advised fundholders. A group of panelists gave their time and expertise in reviewing applications and making recommendations for funding. Panelists included Stephen Brackett, Gina Ferrari, Tom Gougeon, Hal Logan, Deborah Malden, Tariana Navas-Nieves, Barbara Neal, Suzi Q. Smith, Gary Steuer, and Tina Walls. 
Read the COVID-19 Arts & Culture Relief Fund Impact Report here.