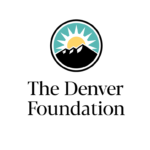 ---
2021 reminded us of the unique power of community foundations to respond to ongoing challenges. Thanks to the unprecedented giving of our fundholders, we were able to continually distribute resources to support hardworking nonprofits in Colorado and across the country as they continued to navigate an uncertain world.
How do you follow up a year like that? You keep it going. In no particular order, here's a list of things that The Denver Foundation team is especially excited for in the year ahead. 
Finding new ways to make our grants application process more racially equitable, including expanding our outreach to diverse pools of potential applicants.

Engaging on legislation that reflects our mission, values, and focus areas throughout the 2022 Policy Season. Informed by our new Policy Framework and Policy Principles, we will also collaborate with policy experts who serve on the new Policy Committee, an ad-hoc committee of the Board of Trustees.

Working throughout the year with the Advisory Committee for Community Impact, our 50-person volunteer community committee, which is representative of the wide range of community stakeholders that The Denver Foundation serves.

Working with professional financial advisors, fundholders, and donors to turn complex assets into charitable gifts.

Hosting a special installment of Leading and Learning: An Event Series for Fundholders, on February 17, in partnership with the Environmental Affinity Group. Other events in this series include a session on Economic Opportunity, March 17, and Trends in Philanthropy, June 2.

In February, launching a new partnership with the Colorado Department of Health and Environment with a new fund that will support healthy communities across the state.

Crypto. The rise of cryptocurrency carries promise for the philanthropic sector, and The Denver Foundation is excited about our early forays into crypto-based philanthropy. The majority of crypto investors, which include many philanthropically minded Millennials, gave at least $1,000 to charity in 2021.

Sharing new tools for fund management and grantmaking. In 2021, the Denver Foundation introduced TDF Fund Manager, a comprehensive and user-friendly online platform for fundholders. In January and February, respectively, we will unveil TDF Grants Manager and TDF Scholarships Manager, which will greatly increase the user experience for nonprofits, students, and committee members.

Celebrating the 20th anniversary of the Reisher Scholarship Program, which helps promising Colorado students earn their undergraduate degrees without incurring additional educational debt.

Inviting the community to join us at Casa Grande, our new home, when it is safe to gather.

Aligning assets with mission through investments that support our focus on diversity, equity, and inclusion.

Celebrating the 25th anniversary of Strengthening Neighborhoods, our signature community grassroots grants program. We will welcome our partners and resident leaders to a community celebration in June. These visits will allow us to connect with nonprofit leaders and grassroots organizations and better understand their needs and solutions for driving change.

Supporting nonprofit organizations engaged in advocacy and lobbying efforts in Denver and across Colorado through the new Civic Fabric Fund.

Relaunching the TDF Bike Tour, with visits to neighborhoods across Metro Denver, led by Javier Alberto Soto and other TDF staff, in April. The visits will recur monthly through October.

Launching our new Learning Framework, which will help us better understand how The Denver Foundation is moving towards the goals articulated in our 2021 Strategic Framework, this spring.

Sharing stories from our nonprofit partners, donors, and fundholders on social media @TDFCommunity.

Nurturing new and existing giving circles. The Denver Foundation has long been a champion of giving circles, which bring people together to amplify their impact through collective giving. Giving circles are picking up momentum across the country, and we look forward to working with existing groups and welcoming new ones this year.

Celebrating the two-year anniversary of the Black Resilience in Colorado (BRIC) Fund, which granted more than $1.5 million to Black-led and -serving nonprofits in Metro Denver in its first year, in June.

Celebrating the 25th Anniversary of the Renewable Energy Trust, a business donor-advised fund established by Xcel Energy. The fund supports organizations that advance innovation in renewable energy in Colorado.

Partnering with donors and fundholders to continue supporting the work of nonprofit organizations and helping individuals, families, businesses, and nonprofits meet their charitable goals.

Giving in 2021 broke records, and

forecasts for giving in 2022 are optimistic.

Hosting quarterly networking and educational events for professional financial advisors in Metro Denver, who are important partners to The Denver Foundation.

Preparing for another great year of service to our community in 2023.
What excites you about 2022? Let us know! Email media@denverfoundation.org to share your thoughts, which we'll share on social media @TDFCommunity.