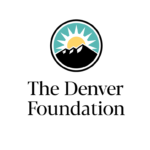 ---
Catering can get expensive. Jay Whisenton realized that the day of her wedding. So, she thought it could be a good business instead. "I went to school to be a caterer, learned how to cook, and started our business while I was in school," said Whisenton. She started Feeding the Multitudes Catering with a focus on underserved families. "We had it in our minds that everyone should be able to enjoy a catered event regardless of income," said Whisenton.
As a part of their core mission, Feeding the Multitudes Catering has a running list of nonprofit organizations they give back to through catering. But the model wasn't turning out as successful as she was hoping it would in the beginning.
"We found ourselves actually drowning because we couldn't help as many people as we thought we could," said Whisenton.
Her heart was in the right place, she just needed some guidance on how to make it all work. That's when she found the Center for Community Wealth Building (CCWB). CCWB works to transform the current economic development system into a more inclusive and equitable model that prioritizes democratically-owned businesses, emphasizes local procurement, and ensures social, environmental, and institutional sustainability.
Executive Director of CCWB Yessica X. Holguin said she saw an opportunity for minority communities in a corporate need. "These large entities with so much money and a lot of resources said, 'We want to diversify our supply chain we just don't know where to find businesses'." Holguin sought out to be the bridge between minority-owned businesses and large companies looking to hire them.
This was the aha moment Whisenton was looking for. "I needed to book corporations as clients to offset the cost of helping underserved families and nonprofits," she said. "As a small caterer, you don't necessarily think that big all the time."
"We see the Center for Community Wealth Building as playing a critical role in ensuring that we keep our communities in place," said Holguin.
Being the bridge is more than just connecting people for CCWB. They connect entrepreneurs to technical assistance, affordable capital, and new markets. "That changed our business. It opened doors that were originally closed to us," said Whisenton. "There was a time when we needed help, and someone stepped in and helped us and how we're able to help others."
With the support of The Denver Foundation and donors, CCWB is helping create a Colorado we can all be proud of by creating a more inclusive and sustainable economy. The Denver Foundation believes that economic opportunity is achievable when communities have the tools and resources to build wealth, increase assets, and create local and just economies. That is why The Denver Foundation supports CCWB's commitment to investing in our communities. This nonprofit has been a grantee of the foundation and its donors since 2017 and a Community Grants Program grantee for the last two years.
Photos courtesy: Armando Generyo