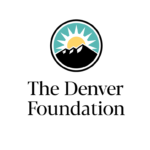 ---
Impact investments are a powerful way to support and improve communities—a way to generate financial returns and provide a social or environmental benefit. The Denver Foundation is constantly pursuing new and innovative approaches to align donor priorities with community needs.
"Impact investing really multiplies the effects for everyone involved. Investors get the financial returns that they need, and the community feels a substantial benefit from that support. It's a powerful tool for change and a newer way of thinking about how we support the financial, social, and racial equity goals of The Denver Foundation," said Ben Perry, senior director of philanthropic investments at The Denver Foundation.
The Denver Foundation started the Impact Investment Pool in 2013 with gifts from numerous donors and an initial investment of $1 million from the foundation's operating reserve. This story explores the journey that brought The Denver Foundation, the Paterson-Harlow family, and the Dearfield Fund together.
TAKING THE FIRST STEP
Will Paterson and his wife Lane Harlow opened a donor-advised fund with The Denver Foundation almost a decade ago. Although they had some priority areas in mind that were important to them, they weren't totally sure what their long-term giving strategy would look like.
"We knew we wanted to give back, but we weren't entirely sure what that meant. Our original focus was on education, but our priorities have expanded since then." said Paterson. "It was really an iterative process. As we became more engaged with the community and had more conversations, we decided we wanted to try to address a wider variety of issues, including many things related to equity." As with any investment options, there are potential risks, benefits, and tradeoffs to consider.
"I think there are some misperceptions around this type of investing. People fear that it's going to be more complicated, or that they may not get the returns that they're hoping for. We've found that The Denver Foundation makes the process very easy and accessible, and we have always gotten the returns we needed on our investments," added Will Paterson.
"The Denver Foundation makes the process very easy and accessible, and we have always gotten the returns we needed on our investments," Will Paterson.
"They provided us with administrative, legal, and due diligence support, which was not nearly as complicated as we thought. While you may be able to find higher rates of return – the overall benefit of these investments is tremendous."
After conversations with their relationship managers, Paterson and Harlow decided that they were interested in exploring impact investing. "We started by carving out a small percentage of our total investments and allocating that towards impact investing as a trial."
"We were immediately impressed with the results and have grown our impact investments over time," said Will Paterson. Part of that investment included working with the Dearfield Fund for Black Wealth.
REALIZING THE IMPACT
The Dearfield Fund for Black Wealth helps Black and African-American communities build a foundation of intergenerational wealth and financial well-being, primarily through homeownership. With the help of their founders at Gary Community Ventures, the fund helps build financial well-being in Black communities across the United States.
They do this by offering Black and African-American first-time home buyers access to no-interest down-payment funds that can be used toward the purchase of a new home. Upon selling or refinancing, homeowners then return the amount they used from the Dearfield Fund plus 5% of the home's appreciation to ensure the Dearfield Fund can continue to operate.
"Addressing this racial wealth gap requires us to dismantle the structural inequities that have been imposed upon Black communities, especially when it comes to ownership and asset building," said Santhosh Ramdoss, president and CEO, Gary Community Ventures.
"For centuries, homeownership has remained one of the most accessible and powerful ways for individuals and families to build wealth. The Dearfield Fund for Black Wealth provides investors with the opportunity to partner with our community to leverage business, policy, and philanthropy to break down the biggest barriers to opportunity and co-create solutions for those who need it most. Partners like The Denver Foundation and Will Paterson help increase that impact," said Ramdoss.
---
Ways to Engage
Donors can participate in impact investing through their donor-advised fund at The Denver Foundation. There are select opportunities through the year to co-invest alongside the foundation, and donors may also recommend their own impact investments (like their donor-advised fund grantmaking).
To learn more about impact investing at The Denver Foundation, please contact your relationship manager, call 303.300.1790, or visit denverfoundation.org.