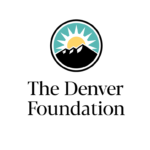 ---
Building on our tradition of connecting fundholders to important issues, The Denver Foundation hosted an in-depth discussion on the future of family philanthropy.  
Our guest panelists, Polly Breit, Julie Naster, and Sarah Scofield, discussed how to engage the next generation in giving, incorporating multiple family members in your philanthropic plans, and how The Denver Foundation can help your family with their philanthropic goals.
This fascinating and candid discussion included the panelists' perspectives and experience with overall grantmaking trends, their own personal family philanthropy and work guiding families through the philanthropic planning process. 
About our panelists
Julie Naster is from Denver and attended the University of Colorado. She began her career as a chemical engineer before moving into the field of management consulting. She is an executive leadership coach. She has two children and two grandchildren, and her philanthropic priority area is addressing climate change, specifically regenerative agriculture.  
Sarah Scofield is the founder of Scofield Law, LLC, a New York and Colorado law firm focusing on trusts and estates, business, and real estate transactions.  She works with families and closely held businesses in their operations. She received her law degree from the University of Denver. She is a member of the Estate Planning Council of New York City; a member of the Institute for Family Governance, the UK-based Society of Trusts and Estates Practitioners; and a member of the New York, Colorado, and Washington State Bar Associations, Trusts and Estates, Business Law and Real Estate Sections. 
Polly Breit is the senior vice president of CCS Fundraising and believes in the transformative power of philanthropy. She has worked with organizations to help them reach the most ambitious fundraising goals in the history of their organizations. She is from Denver and has served on the board of trustees at both Denver Academy and KIPP Colorado Schools.
View past events in the Leading and Learning series
Images by Amanda Tipton Photography