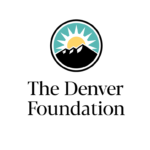 ---
The Denver Foundation will soon celebrate 100 years of philanthropy in the Metro Denver region. Experts say that achieving that kind of longevity requires cultivating organizational adaptability, and indeed it bears out–with a strong track record of listening and learning, being adaptable is perhaps the foundation's greatest skill.
One of the most impactful examples occurred 25 years ago when the foundation launched Strengthening Neighborhoods in response to community input about how The Denver Foundation could expand its impact by investing in neighborhood and community capacity. This action has not only resulted in the revitalization of communities throughout the region but has helped support the development of dozens of new organizations and hundreds, if not thousands, of resident leaders, many of whom have risen to regional and national prominence.
Strengthening Neighborhoods is really where the work of philanthropy makes the greatest impact - Javier Alberto Soto, President and CEO, The Denver Foundation
The concept
The concept behind Strengthening Neighborhoods is a simple yet powerful one: communities have many strengths and assets, including their people, institutions, and public resources. This means that residents often have the best insights into how to improve their neighborhoods and with financial support, they can reach the best outcomes with and for their communities.
In 1996 this was, surprisingly, a groundbreaking idea because most foundations only funded nonprofit organizations rather than residents or resident groups. Making small grants, of a maximum $5,000, for resident-led projects represented a shift from "philanthropy as usual" and has proven to be a calculated risk that's benefited the communities and the foundation in many ways.
The launch of Strengthening Neighborhoods
In 1996, The Denver Foundation, led by then CEO David Miller, took heed to a report conducted by renowned community organizer and consultant Rich Male on behalf of the National Committee for Responsive Philanthropy. The research included 85 interviews with stakeholders across broad criteria and examined the responsiveness of The Denver Foundation to historically disenfranchised groups and constituencies in the Metro Denver region.
The report detailed that the majority of the foundation's grant allocations were awarded to benefit the "poor, racial and ethnic minorities, women, the disabled, and other victims of discrimination." Yet, respondents did not regard The Denver Foundation as a risk taker, leader, or catalyst and felt the foundation had "a very lackluster image among many segments of the disenfranchised community."
In response, The Denver Foundation convened 100 community stakeholders. They suggested The Denver Foundation directly support community-led organizations: the Foundation immediately created Strengthening Neighborhoods, as a five-year pilot program. Miller hired Christine Soto to run the program in eight focus neighborhoods: Clayton, Commerce City, Elyria Swansea, Globeville, Highland, Northeast Park Hill, Skyland, Sunnyside, and Whittier.
"People have always had ideas about how to improve their communities. But before Strengthening Neighborhoods, there was really no way for foundations to support those ideas," said David Portillo, Strengthening Neighborhoods officer. "Communities were looked at as 'glasses half empty.' When we began looking at communities as glasses half full—and the residents as the ones with the answers—incredible things started to happen."
When we began looking at communities as glasses half full—and the residents as the ones with the answers—incredible things started to happen - David Portillo
The first-ever Strengthening Neighborhoods grant helped launch a new organization called Commerce City Community Enterprise (CCCE, now Cultivando). The purpose of CCCE/Cultivando was to help residents marshal the assets and relationships already present in their community—to take action on issues important to them. One of the earliest accomplishments of the group was a campaign run by the residents themselves. The outcome was curbside recycling throughout the entire city.
Over the years, CCCE/Cultivando took on many community-wide efforts, serving as the lead for an immigrant integration and community inclusiveness project called Commerce City One Community. In partnership with the city, they helped more than 1,000 immigrants and other community members with basic human needs and offered monthly legal seminars on immigration and other issues.
Today, Cultivando supports Adams County constituencies by focusing on environmental justice, advocacy, and community navigation through its Promotoras program. "The funding from Strengthening Neighborhoods has helped us in so many ways over the years," said Olga Gonzalez, Cultivando Executive Director. "It's helped us keep our Promotoras program going strong."
Leveraging power through community organizing
Mike Kromrey, executive director of Together Colorado (formerly Metro Organizations for People, or MOP), remembers applying to The Denver Foundation, before Strengthening Neighborhoods, and being turned down. MOP, with a focus on organizing alongside volunteer community leaders to build and solidify lasting power in Colorado, became another of Strengthening Neighborhoods' early grantees.
"The Denver Foundation and Strengthening Neighborhoods played a huge role in influencing the types of things other philanthropic partners funded over the years," said Mike Kromrey, longtime executive director of Together Colorado, and MOP before that. Before MOP, the foundation had never funded community organizing before. Today it's a dominant focus area of the grantmaking portfolio.
Expanding reach
Strengthening Neighborhoods became a permanent program of The Denver Foundation in 2002 due partly to the strong advocacy of board member Dean Prina. The geographic focus expanded to Aurora and Westwood, two areas traditionally ignored by regional funders. The Strengthening Neighborhoods team grew to four staff: Patrick Horvath, David Portillo, LaDawn Sullivan, and later Mario Flores–each using their unique skills and backgrounds to foster deep relationships and trust within Strengthening Neighbhorhoods' focus communities.
During this era, worker-owned co-ops gained popularity. "Almost like an R&D arm of the foundation, The Denver Foundation helped spur several co-ops by providing coaching and helping build capacity," said Dace West, chief impact officer for The Denver Foundation.
Indira Guzman launched Community Language Coop (CLC) while recuperating from a car accident. She got the idea of starting an interpretation business and making it a worker-owned cooperative while interpreting for Westwood Unidos. The Denver Foundation was exploring the topic of co-ops at about the same time Indira was walking again after the accident, and the foundation provided CLC a grant through Strengthening Neighborhoods.
"The first equipment we ever bought for simultaneous interpretation was purchased with a Strengthening Neighborhoods grant," Guzman said. "There was a need for equitable community engagement to connect with our Latinx populations."
CLC continues to grow and has become the go-to organization for interpretation, translation, and language justice training for government agencies, nonprofits, and foundations across Colorado's Front Range.
A new strategic focus: Trial, error, and course-adjustment
In 2012, The Denver Foundation launched a new 10-year strategic plan, locking in funding priorities of education, economic development, and basic human needs for both its Community Grants and Strengthening Neighborhoods programs. The foundation quickly learned, however, that many existing and prospective Strengthening Neighborhoods grantees didn't fall neatly into those areas. As in the past, many neighborhoods needed funding to gather and galvanize their residents over a host of issues. Further, the existing Strengthening Neighborhoods focus communities were not inclusive of all Metro areas struggling with disparities and growing displacement. Such was the case in Montbello, when neighborhood stakeholders gathered in 2013 to listen to the community and organize collective efforts to make an impact. Angelle Fouther, (author of this article and former staff at the foundation) was of the stakeholders and became a founder of Montbello Organizing Committee (MOC).
"Strengthening Neighborhoods gave MOC its first grant of $5,000 in 2014," said Donna Garnett, MOC CEO. "Those funds allowed us to convene and listen to community members and hire our first community organizer, Mayra Gonzales, who is now a program director with our organization."
MOC, which became a community development corporation this year, has leveraged the foundation's philanthropic support and grown into a vibrant organization with multiple program areas and an 11-person staff. The organization is also in the process of developing a 97-unit affordable housing complex, anchored by an arts education center, grocery store, and nonprofit offices. "Those small seeds of investment have grown into big trees in Montbello," Garnett shared. 
A new era: A focus on policy/advocacy and collaboration with local government
Hiring foundation president and CEO, Javier Alberto Soto, heralded a new era that moved Strengthening Neighborhoods beyond its original framework. Informed by cumulative lessons learned over the previous 20 years, Strengthening Neighborhoods embraced the leadership of groups grounded in community policy and advocacy work, especially those focusing on immigrants, refugees, and other disenfranchised populations. Today, policy is an element of the foundation's work, informed by groups that Strengthening Neighborhoods funded in the program's earliest days, including Together Colorado.
In 2018, the City and County of Denver created NEST (Neighborhood Equity and Stabilization) to help ensure that the substantial economic, social, and cultural benefits of success are available to all Denver residents. Because the goals of Strengthening Neighborhoods overlapped considerably with those of NEST–as did the areas of geographic focus–the two joined forces to offer a mini-grant funding program. The neighborhoods include those undergoing large-scale development: East Colfax, Elyria-Swansea, Globeville, Montbello, Northeast Park Hill, Sun Valley, Valverde, Villa Park, West Colfax, and Westwood. This type of cross-sector collaborative approach was not new to The Denver Foundation and built upon a history of leveraging organizational specialties to deepen overall impact.
Overall impact
One of the hardest things to quantify in philanthropy is direct impact, as there are so many variables at play. But here's what we do know:
Over the past 25 years, the foundation has given more than 8,000 Strengthening Neighborhoods grants totaling more than $9 million.
Many Strengthening Neighborhoods grant recipients claim The Denver Foundation's Strengthening Neighborhoods program as their first funder.
So many of Strengthening Neighborhoods' grantees have grown into strong, sustainable organizations that are now funded by major foundations.
Strengthening Neighborhoods-funded organizations, because they have learned and practiced the art of listening and community organizing, realize collective impact by working collaboratively with other communities and organizations.
The results from Strengthening Neighborhoods' practices not only impact those grantee communities but act as a blueprint for other neighborhoods and for The Denver Foundation at the largest scale.
"This approach to providing seed funding for hyper-localized efforts has led to the formation of numerous organizations that are now leading significant systems change efforts through advocacy, lobbying, and community engagement," said Javier Soto, president and CEO of The Denver Foundation. "This strategy has also helped demonstrate that philanthropy doesn't always have to "lead." In fact, the best outcomes are often achieved when we take our cues from grassroots partners." Soto adds, "Strengthening Neighborhoods is a laboratory of ideas where we can invest in solutions at the neighborhood level and incorporate it in all of our work. Some of those solutions and some of those ideas that are lifted up through our deep relationships in neighborhood double the impact of what we can do as a philanthropic foundation."