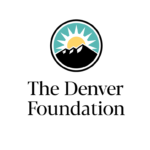 ---
Hispanic Heritage Month celebrates the histories, cultures, and contributions of Hispanic communities. Between September and October, several Latin countries celebrate their independence: Costa Rica, El Salvador, Guatemala, Honduras, Nicaragua, Mexico, and Chile. Hispanic Heritage Month is celebrated from September 15 to October 15.  
In Colorado, there are several ways you can celebrate too! During Hispanic Heritage Month and beyond, these are some of our partners' events you can support. 
Shop at LCAC's Hijos del Sol Boutique: 
Get a personalized shopping experience for yourself, tu familia y tus amigos. Hijos del Sol sells Latino hand-made artisan goods that are hand-selected for their excellence in highlighting age-old traditions through patterns, colors, and symbols. By supporting Hijos del Sol, you will also be supporting the Latino Cultural Arts Center because 25% of all sales are earmarked for the LCAC programs and events. You can shop during shopping events or by making an appointment, just call 303.946.8873.  
Visit Museo de las Americas: 
Discover the rich culture and history of Latin America at the Museo de las Americas in Denver. The Museo de las Americas stands as a prominent institution, showcasing the art, history, and culture of the Americas, with a particular focus on Latino and Chicano art. Kids 13 and under are always free and every year Museo offers two arts-integrated Summer Camps for kids and teens. Plan your visit here! Museo de las Americas has an endowment with The Denver Foundation, and we are proud to partner with them. 
Support BIPOC-owned businesses: 
Strengthen your commitment to racial equity by shopping at BIPOC-owned businesses, stores, and brands. ShopBIPOC is a recent effort by the Center for Community Wealth Building that lists BIPOC-owned businesses by category. Whether you're looking for retail shops, restaurants, or specialty services – you can find a business to support all year long here! 
Attend an event put on by Denver Public Library: 
From Mayan kite crafting to Loteria with the family, The Denver Public Library will be celebrating Latino culture all month long. You can sign up for their cooking class or an Alebrijes Workshop on their website. They also have events all year long you can check out! 
Watch a show at Su Teatro Cultural Performing Arts Center:   
The Su Teatro Cultural and Performing Arts Center is another cornerstone of Denver's Hispanic heritage. Established in the 1970s, it is dedicated to promoting and preserving Chicano and Latino culture through theatrical performances, art exhibits, and educational programs. It's a vital platform for artists and creators to express their heritage and inspire dialogue within the community.  
Dive into the arts at CHAC Gallery: 
Further, the Chicano Humanities and Arts Council (CHAC) Gallery plays a vital role in celebrating and preserving Hispanic heritage through various art forms. This gallery offers a dynamic space for local artists to showcase their work, providing a glimpse into the diverse and vibrant artistic expressions of the Hispanic community.  
Join a Latina/ Latino giving circle: 
Giving circles are an opportunity for like-minded people to come together and support the community through the 5 T's: time, talent, treasure, testimony, and social ties. The Denver Foundation has both a Latina and Latino giving circle you can join! LatinasGive! is a circle of women who share both their heritage and a love for taking action in the community. Latinos Impacting our Future Together (L.I.F.T.) supports and empowers Colorado communities by elevating identity, awareness, and culture through philanthropy. 
By exploring these cultural centers during Hispanic Heritage Month and beyond, visitors can gain a deeper appreciation of the invaluable contributions of the Hispanic community to Denver's social, cultural, and artistic fabric.