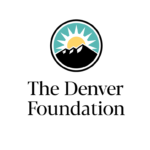 ---
New fund supports organizations led by and serving Black communities. Priorities include community-led responses to COVID-19 and addressing racial inequities in Colorado. Colorado Health Foundation commits to investing $500K.
The Denver Foundation is proud to announce the Black Resilience in Colorado (BRIC) Fund, which will direct resources to address systemic racism and its impact on Black communities across the seven-county Metro Denver region.
The Denver Foundation's goal is to distribute $1 million through the Black Resilience in Colorado Fund in its first year, through a community-led process. The fund will focus on racial inequities that have been intensified by the health and economic impacts of COVID-19 and amplified by a recent wave of racial violence across the United States.
The fund will support nonprofit organizations that are led by and serve Black communities. Grants and resources for capacity building will help these organizations withstand current crises and build long-term sustainability.
"The Denver Foundation has been working to advance racial equity for more than 25 years," says Javier Alberto Soto, President and CEO of the Foundation. "With the launch of the Black Resilience in Colorado Fund, we deepen our commitment and live up to one of our core responsibilities, which is to invest in organizations that the community knows and trusts."
The Black Resilience in Colorado Fund has been many years in the making, Soto adds.
"Now is clearly the time," he says. "We have two pandemics facing our communities: The COVID-19 pandemic, which is now well understood to disproportionately impact people of color in extremely harmful ways, and the historic pandemic of institutional racism."
The Black Resilience in Colorado Fund will be housed and managed by The Denver Foundation, which has made an initial contribution of $50,000. 
The Colorado Health Foundation has invested $500,000.
"The unprecedented civic demonstrations in Colorado and across the country have brought into focus the longstanding systemic racial injustices happening since the dawn of our nation," says Karen McNeil-Miller, President and CEO of The Colorado Health Foundation. "This moment in time is an opportunity to amplify the power and effectiveness of Black communities in driving and affecting change themselves. We are pleased to support the Black Resilience in Colorado Fund, which will serve as a catalyst to shifting and building the power needed to dismantle anti-racist policies and advance health equity."
Other initial partners include Mile High United Way and Denver African American Philanthropists (DAAP), a men's giving circle housed at The Denver Foundation.
The Denver Foundation seeks support for the Fund among foundation peers, Black membership organizations, businesses, corporations, and individual donors of every background.
Gifts can be made online or by contacting the Foundation.
Grant awards will typically range from $5,000 to $25,000. Organizations will be selected following a competitive application process and review by a volunteer advisory committee composed of local Black leaders. The Denver Foundation prefers requests for general operating support but will consider both general operating and program support.
Eligibility: Applying organizations must:
Be Black-led and Black-serving. The Denver Foundation defines "Black" as encompassing people of African and Afro-Caribbean descent, including African immigrants and refugees.
Serve the seven-county Metro Denver area.
Fit one or more of the identified priorities, to be determined by a community-led advisory committee.
Be a viable 501(c)(3) nonprofit organization or have a fiscal sponsor.
Applications will open in mid-July.
Website: denverfoundation.org/BlackResilience