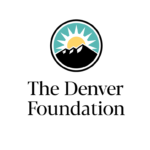 ---
Denver Foundation donors have mobilized more than $27 million in COVID-19 relief since mid-March.
The Denver Foundation's community of donors, fundholders, partners, and friends always come through in challenging times. We are inspired by your generosity, and for joining with us to help people across our state navigate an unprecedented challenge. The COVID-19 crisis is still with us; we're continuing to partner with donors and the community to move from relief into recovery and, eventually, reimagining a post-pandemic world.
Since the COVID-19 crisis took hold in mid-March, donor-advised giving has increased significantly, with substantial support for Colorado nonprofits and the Critical Needs Fund.
As of June 15, fundholders have directed 1,101 grants, totaling over $27 million. Fundholders and donors have made 214 gifts to the Critical Needs Fund, totaling more than $2.2 million.
Through the Critical Needs Fund, The Denver Foundation has granted nearly $1.2 million in COVID-19 relief to 52 nonprofit organizations.
In May, The Denver Foundation shared this information and more during an online issue briefing, featuring President & CEO, Javier Alberto Soto, Vice President of Community Impact Dace West, Vice President of Philanthropic Services Group, Sarah Harrison, and Executive Director of the Family Resource Center, Mark Kling. 
Here's a video recap of that informative and inspiring session.