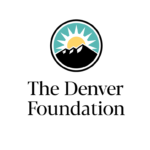 ---
"Education is an ornament in prosperity and a refuge in adversity." One of the timeless quotes by Aristotle speaks even louder today as institutions of higher education search to find new ways to improve their enrollment, offer a valuable educational experience, and find new ways for students to engage in the midst of a global pandemic. For many students, the promise of a college degree is unattainable due to cost. This is where scholarships make a significant impact in the lives of students, their families, and their institutions themselves.  With the student loan balance projected to grow to $2 trillion by 2022, and our economy struggling through a recession, for many students, college is becoming increasingly out of reach.
The Denver Foundation, with the help of our generous donors, can help students reach their educational goals. With 73 active scholarship programs administered in 2019, and $4.5 million awarded to almost 1,200 students, the benefits of scholarships extend beyond making college accessible. Scholarships assist by reducing student loan debt and, in many cases, scholarships are used to replace loans offered to students and their families. Scholarships also increase graduation rates by allowing students to finish their degrees in a shorter amount of time. Scholarships through a community foundation provide a greater degree of flexibility for students to attend institutions they may previously not have considered. Finally, community foundations offer the highest level of flexibility for donors to craft scholarship criteria to best meet their philanthropic goals and the educational needs in their communities.
As students return home from campus for the Thanksgiving holiday, and high school seniors contemplate life after graduation, The Denver Foundation is here to help:
Do you know a student who needs help affording college? Scholarship opportunities will be available on our website beginning in January 2021.
Are you interested in supporting a scholarship fund or supporting current scholarship opportunities as part of your philanthropic goals and family's legacy?
Would you like to volunteer and serve on a scholarship committee, helping to select applicants?
Please reach out to our Scholarships Team at information@denverfoundation.org or 303.300.1790. Together, we can help the next generation achieve their educational goals and help set them on their desired road to success.