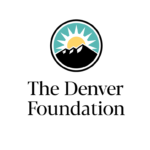 ---
A Reisher Scholar and alumni from the 2007 Cohort reflect on the value of networking — and the power of resilience. Kumella Aiu is now a Senior Program Officer at Delta Dental of Colorado Foundation.
Dear Reisher Scholars and Fellow Alumni,
I would like to introduce myself: I am a first-generation American and a first-generation college graduate. I am a mother of three young adults (two in college and one on the way) and I am a proud Reisher Scholar Alumni.
In 2007, I found myself divorced, unemployed, with an Associates in Arts in Early Childhood education that I had not used professionally, I had just closed my small business and was volunteering for the small Denver based nonprofit I had helped found. My kids were 6,7, and 9. I had lots of experience and yet I kept running into issues getting interviews because so many employers had a minimum Bachelors's requirement and I didn't have one. I was not sure how I was going to pay for it, but I knew I needed to go back to school. I needed that degree if I was going to support my family. I felt unbelievably lucky when I learned that I would receive the Reisher Scholarship for transfer students.
I spent many late nights and very early mornings studying when my kids were asleep. Working part-time and trying to get that degree. I was determined to maintain that near 4.0 GPA and graduate. It was hard! As I sat in my seat at graduation in 2009, so proud of my accomplishments, knowing that my parents, friends, and children were ready to cheer for me as I walked across that stage. I also remember the somber feeling of my classmates knowing we would be graduating into the volatile economy of the Great Recession. We sat there feeling proud about our accomplishments when our keynote speaker reminded us that we were graduating into the worst recession since the Great Depression. His point was well-intentioned because he was telling us that the unemployment rate for college graduates was so much lower than it was for those without a degree. I don't think it gave us much confidence. It was scary! Very few of us had jobs lined up and we knew those jobs were hard to come by. The next few years were not easy, but I am here to say I made it through, and I know you will too.
Today I sit on the Reisher Scholarship Committee. I have established a great career in philanthropy. I have served on this committee for the last eight years. I have read about many of you and there are few things I have learned about you and also about myself. Reisher Scholars have a few things in common.
We are resilient. Many of us have overcome huge obstacles to get to college.
We are determined. It takes hard work to have and keep a 3.0 GPA.
We are caring. We volunteer in our communities and believe in giving back.
We are hard-working. As students, we hold a job or care for dependents, and sometimes we do both.
We are responsible. We have committed to not taking on additional debt.
We are grateful. We come from families that didn't have a lot of money and we are grateful for the opportunity to make the Resisher family proud.
These qualities will serve you well. They are the traits of good employees. They are the grit you need to make it through hard times, and you have them! As you graduate, I hope you will remember a few things.
Use that resilience to keep going, to keep striving. Try to be patient, job searching takes time. This recession is temporary. The economy will rebound and you will go on to find success in your career.
We know you care for your community and when times are hard, giving can help us as much as it helps others, so continue to help where you can.
Gratitude is important when things are hard. Focus on the small wins and the beauty in the small things. That part-time job might lead to the full-time job and might prepare you for your dream job.
Reach out to your networks, and stay connected. The Reisher committee would like to support you in doing that. We are launching the Reisher Alumni Program. We encourage you to join us in supporting each other and letting us know what you are up to. Check out our Facebook and LinkedIn groups for more information.
In solidarity,
Kumella