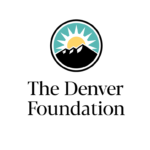 ---
In July, The Denver Foundation marked Minority Mental Health Month (aka BIPOC Mental Health Month) by sharing a range of resources, with an emphasis on supporting those who have been disproportionately affected by systemic oppression resulting in health disparities. While mental health conditions do not discriminate based on race, color, gender, or identity, one's background and identity can make access to mental health treatment much more difficult.
Online Resources
Free therapist-led support group for coping with racial trauma.
Online space founded by Dr. Joy Bradford dedicated to encouraging the mental wellness of Black women and girls, including a free podcast aimed at making mental health topics accessible.
Virtual guide on coping with racial stressors and being an ally, developed by the EMPOWER (Engaging Minorities in Prevention Outreach Wellness Education & Research) Lab
A network that connects Black and Latinx people to mental health resources. They provide a database of culturally competent therapists, and produce the Between Sessions Podcast, which includes candid conversations on mental health, self-care, trauma, and joy from "two brown chicks changing the face of therapy on both sides of the couch." Their social media feeds also feature inspiration, resources, and tips on self-care during trying times.
Free meditation app designed specifically for the BIPOC community and led by BIPOC teachers.
This article from Sunshine Behavior Health offers educational resources on how racism impacts mental health in the Black community and offers a robust list of free and low-cost sources of treatment.
Colorado Health Access Fund Partners
The Colorado Health Access Fund of The Denver Foundation is proud to support these organizations that are increasing access to behavioral/mental healthcare across Colorado. Visit their websites to learn more about their work.
Asian Pacific Development Center (APDC)
APDC's Behavioral Health Clinic provides a variety of services to clients who represent a wide range of mental health issues from brief, transitory conditions to the more acute and chronic psychiatric symptoms and disorders.
The Center for Trauma & Resilience
The Center for Trauma & Resilience provides culturally and linguistically responsive programs, health promotion, and crime prevention education. We provide services to those affected by crime and the resulting trauma, at no cost. Our office is located in Denver, CO.
Clinica integrates behavioral health care with physical health care by screening all patients for behavioral health needs. The Behavioral Health department has bilingual counselors who are available to respond when individuals and families are experiencing emotional distress.
La Cocina seeks to dismantle systems of oppression and co-create paths to liberation by providing full access to traditional and non-traditional forms of mental health and health equity support services.
Rocky Mountain Immigrant Advocacy Network (RMIAN)
RMIAN's Social Service Project (SSP) provides wrap-around support to particularly vulnerable immigrant adults in deportation proceedings, including people with behavioral health challenges, physical or mental disabilities, or other realities that make being detained especially difficult.
The Behavioral Health Program of Servicios de la Raza is a specialized clinic providing culturally and linguistically responsive English and Spanish outpatient mental health and substance use services to underserved and uninsured populations. Our goal is to support a thriving community in which all members have the opportunities and support to achieve self-sufficiency and lead a healthy quality of life. Our program is committed to providing services to all regardless of ability to pay.
Valley Settlement (Carbondale, CO)
The Alma program, launched in 2018, is a research study co-created with Dr. Sona Dimidjian and the CREST Lab of CU Boulder. to provide peer mentoring to depressed pregnant or postpartum women. Alma is informed by an evidence-based approach for depression, Behavioral Activation, and gives "compañeras" tools to share with pregnant women and mothers of children ages 0–3.