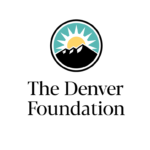 ---
Dear Friends,
"This is not normal."
How many times have we heard that phrase during this extraordinary year? The phrase is usually tinged with a longing for the recent past — a time before the pandemic exposed deep systemic inequities, before our politics, became so divided, before the challenges faced by our communities were on such stark display.
Many of us have suffered greatly this year, and all of us have suffered a least a little — whether from sickness, job loss, plans put on hold, the everyday anxiety of life during a pandemic, or other life challenges. We want this suffering to end. But going "back to normal" is not the solution. 
"Normal" is what created the problems of 2020. "Normal" means a system that too often degrades the environment, oppresses people of color, and neglects vulnerable people and public health.
The pandemic provides an opportunity to reimagine and rebuild a more inclusive, equitable way of life for people in Colorado. That's why The Denver Foundation partnered with the Colorado Health Institute to create The New Better. This paper is the result of our conversations with community leaders, our exploration of data and research, and our analysis and deliberations with the Colorado Health Institute. We hope it prompts questions that advance a wider conversation in our community, and we intend to support that conversation and move it toward action. 
All of us have the potential to create a new, better world. The New Better is a call to deep contemplation and ethical leadership that leads to action. I look forward to working with each of you to answer that call. 
Sincerely, 
Javier Alberto Soto,
President and CEO
The Denver Foundation