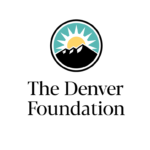 ---
Civic engagement is vital to upholding our country and our local community's values of democracy, taking action against White Supremacy, and propagating Racial Equity and justice.
There's a clear intersection between the work of community foundations and civic engagement. At The Denver Foundation, we believe that democracy works best when we show up. 
Now more than ever, we see it as our duty to ensure that as many Coloradans as possible take advantage of having their voices heard. We urge you to use that voice to denounce White Supremacy, advocate for Racial Equity and Justice and lift up our younger generations who are imagining and designing solutions to the issues we face today, and the ones yet to come. 
For it is our younger generations who will safeguard our democracy and pave the way for an equitable and just future for all. 
Below you'll find some resources from local organizations as an invitation to join with, support, and learn from our partners in the community who are leading this vital work. 
Tools and Resources
Revisit our Floodlight post from June 2020: A Guide to Antiracism: Resources, Tools, and Local Organizations to Help You Address Racism
Resources and Ways to Engage from the Anti Defamation League
The Anti-Defamation League (ADL) was founded in 1913 to stop the defamation of the Jewish people and to secure justice and fair treatment to all. Today it is the world's leading organization combating anti-Semitism, exposing hate groups, training law enforcement on hate crimes, developing anti-bias curricula for students, countering cyber-hate, and relentlessly pursuing equal rights for all. The ADL Mountain States Regional Office serves Colorado, New Mexico, and Wyoming, and has been fulfilling ADL's mission since 1941.
Visit the ADL's Center on Extremism website and learn more about hate, extremism, antisemitism, and terrorism (HEAT) in your area with ADL's interactive HEAT map.
Urge Congress to support immediate passage of the Domestic Terrorism Prevention Act, which would require federal law enforcement agencies to regularly assess domestic terrorism threats and provide training and resources to assist state, local and tribal law enforcement.
Tell Congress to pass the National Opposition to Hate, Assault, and Threats to Equality (NO HATE) Act in order to improve local and state hate crime training, prevention, best practices, and data collection initiatives and make grants available for state hate crime reporting hotlines.
Support legislation to be introduced in the Colorado Legislature under ADL's Backspace Hate™ initiative that supports victims and targets of online hate and harassment by holding perpetrators accountable for their actions online.
Resources and Ways to Engage from New Era Colorado
New Era Colorado is the leading voice for young people in Colorado politics and one of the most effective youth civic engagement organizations in the country. New Era works alongside peers to grow our younger generation's power. They set out to bring a progressive and diverse generation into the political world to take charge and reshape our democracy to work better for everyone.
Volunteer with New Era Colorado. New Era Colorado relies on volunteers to register voters, contact legislators, provide event support, and so much more. We have constant opportunities to get involved and encourage anyone who believes in youth-driven democracy to join us.
Demand our elected officials denounce White Supremacy. Join New Era Colorado in uplifting the demands from the Movement for Black Lives in the aftermath of yet another display of unchecked white supremacist violence in our nation. Use this form on their website to send a message to your senators, congressperson, and Governor Polis.
Read Executive Director of New Era Colorado, Nicole Hensel's, blog on transitioning socio-political leadership to our younger generations. 
Resources from Colorado Media Project
The mission of the Colorado Media Project (CMP) is to meet the information needs of Coloradans by working to strengthen Colorado's diverse local news ecosystem. Developing partnerships and programs designed to increase newsroom capacity, support collaboration, and engage the community in the journalism that strengthens our democracy. While CMP may work with individual newsrooms on particular projects, the organization exists to support the local news ecosystem as a whole
Visit the Colorado Media Project's Misinformation Watch Colorado website. The Misinformation Watch project equips Colorado newsrooms and the public with the tools and knowledge to fight the spread of viral online misinformation.
In October 20202, the Colorado Media Project published its report, Local News Is A Public Good. The report is an investigation into the role state and local governments, and public policy should play in sustaining the future of local news, information, and independent journalism.