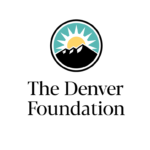 ---
The Denver Foundation's journey to our new Strategic Framework began with a bicycle tour, as I rode from neighborhood to neighborhood listening to the hopes and challenges of people across Metro Denver. The listening continued for nearly a year as the Foundation collected input from more than 1,200 donors, nonprofit leaders, fundholders, and community partners.
Over and over, we heard a collective desire to co-create the future of Metro Denver, and to build connections between the diverse, hard-working, visionary, and resourceful people The Denver Foundation exists to serve. As one person put it: "I dream of a strong community where everyone has the opportunity to thrive." That's a dream we share.
All of that listening and learning culminated in 
Opening All Doors: Our New Strategic Framework
. As you'll see, from our investment decisions to our grantmaking, our staffing to our advocacy, everything we do under this new plan will be in service of our vision, mission, purpose, and values. 
On behalf of everyone at The Denver Foundation, thank you for your engagement with our work. Please know that as we launch this new chapter, we'll be listening. Our doors will remain, always, open. We look forward to sharing even more information with you soon.