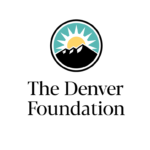 ---
**This blog was updated on Thursday, June 10.**
2021-2022 scholarship applications are opening.  We are continuing to launch new opportunities and encourage you to visit our scholarship application portal for all available scholarships currently open. 
Check back on this page regularly for updates on scholarship openings and deadline dates. Share with any students in your life. 
Upcoming Application Deadlines
Asian American Leaders in Mental Health Scholarship
The Asian American Leaders in Mental Health Scholarship is open to Asian American and Pacific Islander students who will be pursuing a career in clinical mental health practice. Scholarship awards are one-time awards with the opportunity to apply for subsequent years for consideration. Applications for this scholarship are due by Friday, July 30. Please send any questions you have to Charmaine Brown, cbrown@denverfoundation.org.