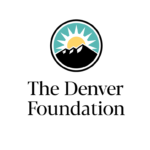 ---
**This blog was updated on Monday, June 21**
The Denver Foundation is pleased to share the following funding opportunities for nonprofit organizations, public entities, and residents groups in Metro Denver and Colorado.
Community Grants Program
The Denver Foundation's Community Grants program is now open to applications. Through the Community Grants Program, The Denver Foundation supports nonprofits that serve the seven-county Metro Denver area; advance our Core Values of community leadership and racial equity; and align with our priority funding areas. The complete guidelines are now online. Join us for a pre-application workshop on Wednesday, June 30, at 12 p.m. or Friday, July 9, at 9 a.m. Register to apply, and submit your application by Monday, August 2. 
Renewable Energy Trust
The Renewable Energy Trust, a donor-advised fund of The Denver Foundation supports renewable energy projects for Colorado nonprofit organizations and public entities. The installed renewable energy projects help nonprofit and public organizations offset their energy costs, allowing energy savings to be reinvested in many community programs. Applications are due online by Thursday, July 1, by 5 pm MST. Review the Renewable Energy Trust application guidelines. Questions about this application can be directed to RETprogram@xcelenergy.com. 
The Eulipions Fund
Eulipions, Inc. is a nonprofit organization that fosters, promotes, and preserves artistic expression with an emphasis on Colorado African-American heritage and lifestyles. The Eulipions Fund at The Denver Foundation provides grants for general operating support and funding for specific performances or programs that generate, assist, increase, and encourage the performing arts in Colorado African American communities. Applications must be submitted to eulipions@denverfoundation.org by Wednesday, September 15 by 5 p.m. MST. Review the Eulipions Fund applications guidelines. Questions about the application can be directed to eulipions@denverfoundation.org. 
Strengthening Neighborhoods
We're excited to announce the Strengthening Neighborhoods application is now open and accepting applications on a rolling basis! We know that residents have the best insight into how to improve life in their communities. We also know that communities have many strengths, including their people, institutions, and public resources. That's why our Strengthening Neighborhoods program supports residents in working together and leading solutions for their communities. Learn more about Strengthening Neighborhoods.