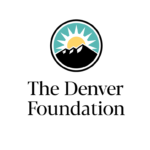 ---
New position reflects community feedback, focus of Foundation's updated Strategic Framework.
Naomi Amaha has joined The Denver Foundation as Director of Policy & Government Affairs. This position was created under the Foundation's new Strategic Framework, which was launched in February.
Amaha is a seasoned policy, advocacy, and public affairs professional who served in a senior leadership capacity with the American Heart Association prior to joining The Denver Foundation in May. She is the Foundation's first Director of Policy & Government Affairs.
"We are thrilled that Naomi will serve in this new position, which signals the depth of The Denver Foundation's commitment to issues that matter most to our community," said Javier Alberto Soto, President and CEO. "Naomi brings extensive experience, is a proven coalition builder, and is poised to lead with our values front and center."
In partnership with The Denver Foundation's senior leadership, Board of Trustees, and with ongoing input from the community, Amaha will co-create a public policy framework that advances racial equity and addresses issues identified by the community as priorities. Her work will build on The Denver Foundation's long history of supporting resident-led work, community organizing, and programs that align with the Foundation's mission, vision, purpose, and values through its grantmaking.
"Now is a critical time in the Denver Metro community as we build back better and more equitably from the COVID-19 pandemic," says Amaha. "The advancement of policy change at the state and local level that is rooted in racial equity is a critical component of the recovery process and one that the Foundation has affirmed through its Strategic Framework. I look forward to building relationships with community leaders and deepening the Foundation's engagement in public policy and advocacy."
Public policy emerged as an area of great interest to the community during an intensive public outreach campaign that shaped the Foundation's Strategic Framework. This feedback led the Foundation to create the position of Director of Policy & Government Affairs and to broaden its grantmaking priorities to include programs and initiatives that strengthen the civic fabric in Metro Denver and across Colorado.
---
About Naomi Amaha
Naomi Amaha is a public affairs leader with a reputation of excellence in local and state government relations. With more than a decade of experience in advocacy, nonprofit leadership, and civic engagement, she develops changemaking coalitions that move communities forward.
Prior to joining The Denver Foundation, Amaha served as the Vice President of Health Strategies for the American Heart Association's Denver Market (AHA). In this role, she oversaw the strategy and execution of policy, systems, and environmental change across the state. Previously, Amaha served the AHA as a Community Advocacy Director, a Regional Vice President of State Policy, and a Senior Government Relations Director. During her tenure with AHA, Amaha received numerous awards for outstanding achievement and excellence, including recognition for partnerships and collaborations, mission-related initiatives, stewardship, and advocacy. She is recognized for empowering others and building strong stakeholder relationships, from lobbying initiatives to regional health policy advocacy.
Amaha holds a Bachelor of Science degree in Sociology and Communications from the University of California Davis. She is a Certified Nonprofit Professional and holds a certification in Corporate Social Responsibility from the University of Colorado Boulder.
Amaha was recently appointed to serve as a member of the City of Denver's Sustainability Advisory Council and Co-Chair of the Council's Sustainable Transportation Committee. She is also the outgoing Vice President of the Junior League of Denver's Public Policy Council, serves as a mentor through Big Brothers Big Sisters of Colorado, and is an alumnus of the Denver Metro Chamber Leadership Foundation.