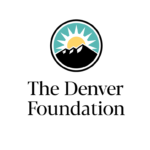 ---
The Denver Foundation is pleased to support the Denver Basic Income Project, a privately funded, community-organized initiative that provides direct cash assistance to individuals experiencing homelessness. In creating a path away from the traditional welfare system and toward implementing a direct cash transfer system, the Denver Basic Income Project is designed to eliminate wealth inequality and begin to build a healthier society grounded in social justice and centered around improving human thriving.
The Denver Basic Income Project (denverbasicincomeproject.org) was started with a $500,000 seed donation by a single Denver resident who believes that we can all take action today to have an immediate impact on the lives of people who are suffering and in great need.
Denver will be the first city in the United States to study the impact of providing direct cash assistance to individuals experiencing homelessness. The Basic Income Project is endorsed by Mayor Michael B. Hancock, who recently pledged to support the work through the Mayors for Guaranteed Income initiative. The goal of the program is to enlist 820 participants, most of whom will receive between $500 and $1,000 per month for 11 months. Participants will also receive supportive services from a range of local organizations that have joined this project as partners.
Guaranteed basic income is an effective mechanism to fight many forms of injustice and economic inequality. Direct cash transfers empower individuals with dignity and provide the choice to make spending decisions that best suit their needs. Contrary to popular belief, they largely make good choices that result in increased well-being and greater financial stability while costing less than traditional welfare and social safety net approaches.
The Denver Basic Income Project is modeled after the groundbreaking New Leaf project (NLP) in Vancouver and the Stockton Economic Empowerment Demonstration (SEED). The SEED program's results highlight the positive impact of direct cash assistance. Cash transfers reduced income volatility and allowed recipients to find full-time employment. Recipients of guaranteed income were healthier, showing less depression and anxiety and enhanced wellbeing. The guaranteed income alleviated financial scarcity creating new opportunities for self-determination, choice, goal-setting, and risk-taking. 
Reports from the New Leaf Project Studies have shown that moving into housing provides stability, reduces the risk of trauma, improves health, and frees up shelter beds for others in need. Cash transfer recipients prioritized and increased spending on recurring staples like housing/rent, food, transportation, and utility bills. Food security increased, which is critical for health and well-being.
The Denver Foundation and its donors have contributed over $200,000 to the Denver Basic Income Fund, which is managed by Impact Charitable. Our goal is to contribute a total of $250,000 in 2021. To learn more or make a contribution, please contact your relationship manager, or call 303.300.1790 and ask to speak to someone in the Impact Group.