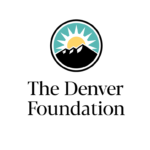 ---
We're pleased to share a few professional development opportunities that may be of interest to you, your staff, board, and donors:
For more than 30 years, the Roundtable is recognized as one of the best regional gift planning conferences in the country with the highest caliber speakers, networking opportunities, breakout sessions, and sponsors to share new insights, ideas, and trends. This year's event, to be held Wednesday, August 18, and Thursday, August 19, is virtual. Scholarships are available.
August CAP Advisors of Color
For those of you that are working towards your CAP certification, study groups can be a helpful resource. Attached are PDFs with the details for the CAP Advisors of Color August schedule and program overview. For more information, please contact Dien Yuen (
dien.yuen@theamericancollege.edu
) and Marsha Morgan (
marsha.morgan@thecommunityinvestment.org
). Scholarships are available.
You can now apply for a scholarship to Rocky Mountain Philanthropy Institute (RMPI). This year's conference will take place on September 9th -10th. RMPI will be hosted virtually, with opportunities for in-person connection through optional conference pods and networking happy hours. If you're just starting out or you're an experienced fundraiser, professional development and networking are important and the RMPI scholarship enables you to attend even if it is not in your organization's budget.
As a reminder, we are currently accepting applications to the Community Grants Program. Applications are due
Monday, August 2
. Please visit our
website
to learn more about new Priority Areas.
Thanks for your important work, and for partnering with us to co-create a vibrant Metro Denver for all.