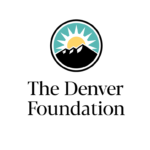 ---
LaDawn Sullivan, Director of the Black Resilience in Colorado (BRIC) Fund, and long-time Denver Foundation staff member has recently been named the Outstanding Professional Grantmaker of the Year by the Associate of Fundraising Professionals Colorado Chapter. The announcement comes ahead of this year's National Philanthropy Day Awards celebration, which will happen in November. LaDawn is one of twelve individuals and/or organizations that will be honored this year. 
Dele Johnson, Associate Community Engagement Officer at The Denver Foundation spoke with LaDawn about the award announcement, reflections on her career thus far, traditions of philanthropy in her family, and what she envisions for the future of BRIC and grantmaking in Colorado. You can listen to a recording of their conversation below and follow along with a transcript.
Dele Johnson (DJ):
You were recently announced as Outstanding Professional Grantmaker of the Year by the Association of Fundraising Professionals, Colorado chapter. How does it feel to be receiving this honor?
LaDawn Sullivan (LS):
I am very humbled and very honored to receive the award. Being in this field for, I'm in my 25th year, and I've been at the Denver Foundation just over 24 years, and so to be in this field and to be recognized by my peers in the community is just a little overwhelming, but very humbling.
DJ:
Speaking of being recognized by your peers, I had a chance to read through some letters of support for your nomination to receive this award, and I wanted to read back an excerpt from one of those letters, from one of your colleagues here in Denver. It says, "LaDawn's passion for community, her commitment to excellence in grantmaking, and her willingness to stand alongside the community and provide the resources they need make her an excellent choice for the Outstanding Professional Grantmaker award." Those are lovely words.
LS:
It's always awkward to hear people say things … I mean, of course, you want people to say nice things, but it's always awkward to hear them said because I just consider this to be a part of what I do, and I've often told people that I wake up every day excited to be doing what I do on a daily basis and working in community, working with community, sharing kind of the life lessons that I think are inherent to all of us about philanthropy, our human connection and how we can share and uplift each other. So it's pretty awesome.
DJ:
Is philanthropy a generational tradition in your family, LaDawn?
LS:
Absolutely. For those who know me, they are very familiar with the name, Ruth Denny. That was my grandmother, who really was a catalyst for change and the living example in our family. Philanthropy was, I would say, heart center to how she showed up in community. She was a civil rights activist. She also was a school teacher in the Denver Public School System and gave of herself well and beyond the hours that were required of her position, to help the students and families that she worked with within the school system, for multiple years.
And then even the philanthropy within our own family, of the traditions of older generations pouring into the younger generations, to help us ensure that we could purchase homes or that we could have some of the advantages that were not available to her as a young girl. So she definitely is a linchpin, and my parents and myself and now my children, we all work hard to live up to her example.
DJ:
Wow, that's both beautiful and inspiring. Continuing this conversation about generational philanthropy traditions, you are a legacy member of the Denver chapter of The Links, is that correct?
LS:
Yes. So, so my mother was a Link, and I am now … I guess I'm the daughter of a Link. And my mother recently took alumni status, but I am an active member, immediate past president, and the spirit of The Links, with this connectivity, that social ties, again, the friendship between the Black women involved in this organization, not just locally in our chapter of 50 plus members strong, but over 16,000 across the globe, in 292 chapters, to foster friendship between women, sisterhood, but also service.
And so very proud of my local chapter and how we have invested our five Ts to be supportive of efforts for the progress of the Black community, but I would even say beyond that, for the Colorado community, in various ways, including supporting the purchase of the building for the Center for African American Health in early 2021. It's one of our proudest achievements.
DJ:
You've mentioned the term investment. How is grantmaking investing in our community?
LS:
So it's a way for a community foundation, who is held accountable by the community, for the community, and with the community, for those treasure resources to be invested in organizations who are doing the great work on the ground. I was going to say it takes a village, but it takes an entire sector of philanthropists. That's our donors of all different types, not just financial, but all different types, volunteers, etc, foundations, or philanthropic entities, institutions that have been around for 100 plus years, and nonprofit organizations and community leaders to work as a unit, for there actually to be, I would say, impactful efforts made on the ground for those who are in need of support, so that they can have full opportunity to all that life has to offer.
LS:
And when you talk about the term of investment, we're investing in our communities. We're investing in the people in our communities, the human beings of all ages, families, races, creed, color, sexual orientation. Thinking about an inclusive investment in community and in the possibility of future generations and even current generations, to be able to live their best life, the dividend is already there, as far as I'm concerned, just by the grand effort of everyone involved, to offer those types of opportunities, access, connections, services directly, and support. And so that's when I think about investment, I think about we're investing in people. We're investing in people who see the good in their community, who see ways in which to make their community stronger. That's what it's about.
DJ:
LaDawn, you speak with such passion about this work. It's no wonder you're being honored with this year's Outstanding Grantmaking Professional award. Currently, you are the director of the Black Resilience in Colorado fund, and this is the newest chapter in your grantmaking career. What have you learned over the last year? What has the experience been like for you?
LS:
Well, the experience has been mind-blowing because, when you're out in the community as a program officer, in some ways, you look holistically at the organization, but it's still a grantee/grantor relationship. And I'm in all the roles now, which to me, is eyeopening and humbling, but it also, I think, has helped me to evolve as a grantmaker and as a person who's leading a fund that's specifically working to support Black-led and Black-serving organizations. And that includes executive directors who are in similar situations as I am, in raising money and making sure that people understand what the work is and making sure that I'm listening directly to the constituents that the fund is meant to serve.
And so I really appreciate this last year's … It's almost challenged even my own thought process and kind of the checks and balances, even, of my own bias, power, and privilege as being a grantmaker. Nothing better than putting you in the grantee seat, so that you have that full, clear experience of what it feels like, and I'm very appreciative of it. And it also has been heartwarming to be in this position, as well. I just have felt very welcomed kind of in all spaces, and I really appreciate that. So the ability to share and learn from that kind of 360 perspective has been amazing.
DJ:
Let's shift gears here a little bit. What about looking forward? What do you see coming next for BRIC, and what do you see for grantmaking in Denver and even statewide, here in Colorado?
LS:
Well, for BRIC, I think our trajectory right now is to … When it was formed, it was originally formed to address the inequities that resulted from COVID and from escalated racial injustice, and that's two big-ticket items. And I don't think there was ever a thought that it would be addressed in one year or even two years, but what has evolved is, I think, a larger goal of BRIC becoming a perpetual resource to the Black community, not just for grant dollars, but a space in which, I would say, that Black-led and serving nonprofits can build their capacity, whether it be the leaders of those organizations, the organizations themselves, brokering relationships even beyond the Black community and thinking about how a coalition of BIPOC funders or resource-driven entities can work together to actually have an integrated coalition and impact, I would say, more deeply, when we're talking about dismantling racism and other inequities that face our communities.
And then I see that BRIC also will play a role in continuing to foster conversation and action, when it comes to white allies, accomplices, and co-conspirators, so that we actually could actually live in a liberated world, which a lot of folks are like, "I don't even know if I can envision it." But we at least have to set that north star and work towards it together. So that's what I see in the future of BRIC, that it will be here in a perpetual space, that it will continue to listen to the community that it serves, and be open to ways of working kind of, if you want to say, across all aisles because we all want to get to that space. At least, that's what I'm hearing, and that's what I hear in the philanthropic sector, the nonprofit sector. We're all trying to get there, so we want to be a part of that mix. That's what I see for BRIC.
DJ:
Living in a liberated world, that has a really nice ring to it. It's a good bit of alliteration. It's definitely a dream that I can see myself getting behind.
LS:
And then, I'll just say, you also asked me about the future of grantmaking. My hope is that the future of grantmaking continues to become less siloed, that there's even greater and deeper connections and coalitions built across foundations or philanthropic resource entities, so that we're working in harmony and that we're tripling down, if not more than that, in ways and with our community partners that are really moving the needle on, again, moving towards that liberated world of being able to dismantle a lot of the inequities that we see at the root. And I think we saw a whole bunch of that during COVID, and I hope we can continue it and keep making it simple. Let's not make it complicated.
DJ:
LaDawn, it's been an absolute pleasure chatting with you, and once again, congratulations on being chosen as the Outstanding Professional Grantmaker of the Year, for this year's National Philanthropy Day. You'll officially be honored with this award on November 12th, and personally, I'm looking forward to congratulating you again at that time. Thank you for your time here today. As I said, it's been a pleasure.
LS:
Thank you, Dele, and thanks to The Denver Foundation and the broader community for this honor, but more so just for all the wonderful work that everyone invests in so tirelessly, to make our world better.