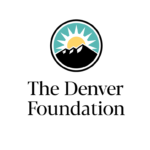 ---
Since the US Supreme Court made the decision to strike down an extension of the federal moratorium on evictions The Denver Foundation joined elected officials, community foundations, and nonprofit organizations in urging Governor Jared Polis to enact protections for tenants awaiting rental assistance. On Saturday, September 4, Governor Polis officially extended his executive order providing tenants with a pending application for rental assistance with a timeline of 30 days, as opposed to 10 days, to make past-due rental payments. 
It is estimated 43,000 Colorado adults face "very" or "somewhat" likely eviction or foreclosure in the next two months*, according to The Denver Post. Expanded to include children and those behind on rent, the number swells to 150,000. 
Many are waiting on rental assistance made available through federal COVID-19 relief funding but not yet distributed. The majority of those vulnerable to eviction belong to groups that are historically oppressed, These include people with low incomes and Black, Indigenous, and people of color communities.
Recommended Reading
For further context on this issue and recent developments, check out recent coverage from a few local news outlets reporting on Colorado and Denver's eviction protections. We will continue to update this blog post as necessary.
Denver Gazzette: Polis to extend eviction protection for some Colorado renters
Denver Post: Polis extends Colorado's eviction protections ahead of federal moratorium ending 
Denver Westword: Just in Time, Many Denver Renters Now Have a Right to an Eviction Legal Defense
Resources
Below is a list of resources to help those who are facing possible eviction. We will update this list regularly and keep you apprised of efforts to enact protections for tenants to prevent eviction.
COVID-19 Eviction Defence Project
Rental assistance application video walkthrough (English)
Rental assistance application video walkthrough (Spanish)
*The Census Bureau's margin of error in that survey is 15%, meaning its Colorado figure could be a significant overcount, or undercount.