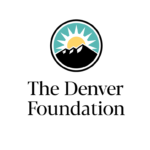 ---
Looking back, Leslie Karotkin recognizes that the day she was laid off, early in her career, turned out to be a good one. She had not found a job within her desired field and was working as an assistant store manager in Dallas, Texas. When the store closed and she lost her job, it prompted her to relocate first to Atlanta for 11 years and then to Denver—both moves propelled her work in the nonprofit sector to do what she loves most: helping donors to fulfil their philanthropic missions.
"Some people have a specific passion for supporting a cause like healthcare or education," she says. "Where I've found my passion is in helping other people find their connection to giving back."
After working in Denver in the charitable sector—including for The Denver Foundation—she now does this as an independent philanthropic advisor, through Karotkin Consulting LLC, through her service to the community, and as a member of the Denver Foundation's Professional Advisors Council.
But while advising donors is her passion, working with multigenerational wealth sometimes comes with tough conversations, particularly when it comes to discussing philanthropic legacies, which inevitably mean thinking about a death in the family.
However, Karotkin firmly believes that these can be among the most important conversations for families and that, as with any form of philanthropic planning, turning questions into answers ultimately brings families together.
"I love talking to people about it," she explains. "And when they're not sure what they want to do, I get really excited to help and give ideas to consider —because there are many wonderful options for engaging in philanthropy and making an impact."
Karotkin learned much about how to do this from her own family. Raised in Austin, her parents and grandparents had always been deeply involved in their communities. "So culturally that was something I always saw," she says.
She has continued their legacy. In 2015, was named Volunteer of the Year by the Colorado Planned Giving Roundtable in recognition of her community engagement. And in her role on TDF's Professional Advisors Council, she emphasizes the importance of collaboration and in families taking a shared interest creating a philanthropic legacy.
Giving is about far more than writing a check, says Karotkin, it's about engaging and feeling connected. Being philanthropic, she says, can be anything from giving during one's lifetime to creating a bequest to also teaching children about the importance of giving, encouraging an employer to make a matching gift, and community volunteering.
Among these options is engaging in advocacy activities that can improve lives by changing entire systems. While this is not an easy strategy, Karotkin sees many donors taking this path. "My guidance leans toward dipping your toe in, selecting somewhere to start, providing funding for a year or two to see the impact and then to determine the next level of giving," she says.
Today, with the combined crises of the pandemic and the racial reckoning increasing the needs of vulnerable communities, she sees the continued generosity of families—whether through advocacy or other philanthropic strategies—as critical.
"People should take the leap of faith and create that ongoing legacy of supporting the community in whatever way they can," she says. "It's everyone's responsibility to make sure our society is working and that there is support for people in need."