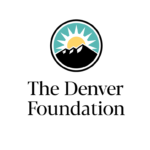 ---
$500,000 has been awarded through Amazon Denver Community Fund at The Denver Foundation
Nine nonprofits that advance opportunities for small businesses in Metro Denver and across Colorado have been awarded a total of $500,000 in grants from the Amazon Denver Community Fund, a new donor-advised fund housed at The Denver Foundation. All nine organizations focus their work on helping women entrepreneurs and BIPOC business owners succeed and grow. The resources will allow the organizations to access capital and microlending grants, develop and adopt technology support and training opportunities, and create mentoring and leadership programs. The funds come as many small businesses throughout the state continue struggling to recover from the pandemic. 
Energize Colorado will receive an anchor investment from the Amazon Denver Community Fund of $150,000 to expand a digital readiness program. The nonprofit organization and its associated Gap Fund, which was created in 2020 by state legislation and a signed Executive Order by Governor Jared Polis, aim to advance resilience and promote equity in Colorado's small business ecosystem.
"Small businesses are critical to Colorado's success, especially as we rebound from the economic effects of the pandemic," said Governor Polis. "Thanks to Amazon's contribution to nine Denver area non-profits, small businesses will have the additional support to expand and thrive, especially in an increasingly digital world. This investment's emphasis to empower minority and women-owned businesses will create an equitable approach to ensure a Colorado for all."
Brad Feld, Energize Colorado's Founder and Chairman, said the nonprofit will direct Amazon funding to lead bold change across the state and build towards greater resiliency and equity for every small business, in recognition of the immense challenges Colorado's small businesses have faced over the past two years. The funding from Amazon will also provide for the expansion of Energize Colorado's Digital Readiness program that works directly with entrepreneurs and businesses at all stages to assist them in advancing their digital literacy and adaptation of new technologies, including e-commerce, digital marketing, and cyber security. "This contribution from Amazon, along with many others across Colorado, will continue to fuel the innovative work being led by our volunteer teams and partners," Feld said.
Eight additional organizations will receive between $25,000 and $50,000 from the Amazon Denver Community Fund to advance economic opportunity for women and BIPOC-owned businesses in Denver, Adams County, Aurora, and Commerce City through a range of culturally responsive business development services including education, leadership development, and incubation. These organizations are:
"Fostering an environment of diverse entrepreneurship in Colorado is a natural fit for Amazon," said Brittany Morris Saunders, Amazon's Senior Manager of External Affairs in Denver. "The organizations we are investing in today are creating new pathways to economic opportunity and allowing Coloradans of all backgrounds to pursue dreams of business ownership. We're excited to join hands with The Denver Foundation to help these groups expand their reach, empower more women and entrepreneurs of color to launch businesses, assist existing businesses as they recover, and create local jobs along the way."
Angeles Ortega, Chief Executive Officer, Mi Casa Resource Center, said funding from Amazon will deepen the nonprofit's active commitment to the small business community. "This support will help us continue to foster great business ideas," Ortega said. "When these ideas come from entrepreneurs that live in poverty, they often face overwhelming barriers. This funding will help pave the path for individuals who need the tools and guidance Mi Casa provides for building wealth."
"Sistahbiz is truly excited about our partnership with Amazon," said Makisha Boothe, Founder, Sistahbiz Global Network. "With Amazon's support, we can help ensure that Black women-owned businesses in our network have an opportunity and the resources needed to be a part of the online economy. Online business management can be massive and daunting to a bootstrapping micro-business, but now the women-owned businesses in Sistahbiz will have more tools and resources to compete and grow profitable businesses online."
The Amazon Denver Community Fund was established at The Denver Foundation in late 2020 to support hyperlocal community non-profit organizations and neighborhoods, especially those that have been impacted by COVID-19. Grantmaking will be led each year by Amazon and managed by The Denver Foundation.
"Amazon and The Denver Foundation share a commitment to advancing economic opportunity," said Javier Alberto Soto, President and CEO of The Denver Foundation, which distributed more than $1 million to support economic development through its Community Grants Program in 2021. "Amazon is investing in our community by supporting a diverse range of entrepreneurs, including BIPOC business owners, refugees, and immigrants. It's exciting that The Denver Foundation is able to partner with such a hugely influential company to have a meaningful impact on small business."
In the U.S., 500,000 small and medium-sized businesses act as third-party selling partners on Amazon, the company's online store. More than 10,000 of those businesses are based in Colorado; the state has the ninth most independent sellers per capita in the nation. Amazon now has over 16,500 employees across Colorado, with over 1,000 tech and corporate employees at the Denver Tech Hub, which includes Denver and Boulder. Amazon invested more than $5.5 billion in Colorado between 2010 and 2020, including infrastructure and compensation to employees. Those investments added $5 billion to Colorado's GDP over the same period. Earlier this year, Amazon was the Title and HQ Sponsor of Denver Startup Week, a weeklong event celebrating innovation and entrepreneurship in Denver.
Amazon joins dozens of businesses and corporations that partner with The Denver Foundation to meet their philanthropic and community impact goals. The Foundation provides a range of products, including business donor-advised funds, and customized services to support grantmaking and other charitable investments.
What does this grant mean to your organization? We asked the grantees.
"This grant means a great deal to the African Leadership Group and its members, the vast majority of whom are small business owners. They range from Uber and Lyft drivers to proprietors of convenience stores to people who sell African goods from their homes. Many of them lack the knowledge and resources to create a stable foundation for their businesses. They may not have registered with the Colorado Secretary of State's office, or acquired a tax ID number, or created a business plan. This means they have not been able to gain access to the millions of dollars disbursed to businesses for pandemic relief by federal, state and local governments.
"With this generous grant from Amazon, we will be able to work with members who own businesses to make sure all of these issues are resolved and they will have a stable foundation, including being eligible to receive federal, state, and local pandemic relief funding and other government funding. We also have a large number of people from our community who are employed by Amazon. We are very grateful for the support from Amazon and are eager to establish a long-lasting relationship with the company." – Papa Dia, Founder and Executive Director, African Leadership Group
"Focus Points is proud to be a resource for our community. As a family resource center, we are committed to advancing equity through education, health and wellness, family services, and economic opportunity. The grant provided through The Denver Foundation will support social enterprise initiatives that serve residents who are primarily low-income, communities of color, and who have historically had restricted access to business ownership and business opportunities. Focus Points' three social enterprise programs, Comal Heritage Food Incubator, Huerta Urbana, and our community culinary accelerator "CoCuA", positively impact individual and family sustainability and family economic stability. This funding will support the ongoing growth of these programs to continue directly addressing the needs of community members. We are grateful to Amazon and The Denver Foundation for their support of community programming." – Jules Kelty, Executive Director, Focus Points
"The Aurora Branch of the NAACP is extremely thankful for the contribution Amazon is making to the BIPOC Small Business Grant Program. The Aurora Branch of the NAACP and the Village Exchange Center have witnessed the impact these grants have had on small businesses to assist them through COVID or help them to scale so they can expand their services. Amazon's contribution will open doors of opportunity for many of these businesses and make dreams come true for future entrepreneurs. We looking forward to our continued partnership with Amazon. – Omar Montgomery, President, Aurora NAACP
"Through generous donations and partnerships with corporations like Amazon, the Aurora Chapter of the NAACP, and the Hispanic Chamber of Commerce, the Village Exchange Center is able to maximize the impact we have on the communities we serve. Amazon's financial contribution to business growth and the BIPOC community is a testament to their priorities and dedication to inclusivity. On behalf of the entrepreneurs that will receive the benefit of Amazon's support, we are deeply grateful and looking forward to a long-term partnership!" – Amanda Blaurock, Co-Founder & Executive Director, Village Exchange Center
"I am inspired by the resilience of our Latino entrepreneurs through this pandemic. The continued support received by Amazon and The Denver Foundation are great steps that foster economic opportunities needed to support the growing Latino small business needs within our communities. We value Amazon's partnership and commitment to our organization in providing technical assistance to entrepreneurs that struggle with business compliance, e-commerce, and business best practices to growth their business." — Maria Gonzalez, Founder and CEO Adelante Community Development