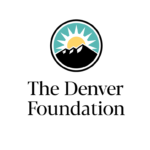 ---
Funding will support 53 organizations working to advance economic opportunity, education, climate and environment, housing, and transportation in Metro Denver
Congratulations to 53 nonprofit organizations that have been awarded a total of $1.9 million in grants through The Denver Foundation's Community Grants Program.
Representing all seven counties, these incredible organizations work to advance economic opportunity, education, climate and environment, housing, and transportation for people across Metro Denver.
A complete list of grant recipients is below.
The grant recipients reflect the growing diversity of our region's nonprofit sector as well as the foundation's ever-deepening commitment to racial equity. Organizations with Black, Indigenous, and People of Color (BIPOC) leadership represent 74% of the final award recipients.
"When I look at these nonprofits, I see the future of Metro Denver," says Javier Alberto Soto, The Denver Foundation's president and CEO. "These diverse, hard-working, creative, resilient organizations know this community. They know the challenges and, just as important, they know the solutions. It is our honor to provide them with support and ongoing partnership for their work." 
The Denver Foundation awarded these 53 grants following a thorough review of 184 proposals led by The Denver Foundation staff and members of the Advisory Committee for Community Impact, a volunteer body composed of more than 50 local community, business, and philanthropic leaders. The grants range from $20,000 to $50,000. The annual organizational budgets of the grant recipients range from less than $500,000 to more than $2 million.
This is the second round of community grants awarded under The Denver Foundation's new Strategic Framework, launched in February 2021, which outlined priority areas including climate and environment and transportation, two areas that are new to the foundation.
Through the Community Grants Program, The Denver Foundation aims to improve the lives of historically oppressed people living in Metro Denver, with a focus on people who live in low-income communities and Black, Indigenous, and People of Color (BIPOC) communities.
The program is funded by The Fund for Denver, The Denver Foundation's permanent endowment, built over generations to provide for community needs. Grants made through the program represent approximately 5% of the foundation's annual grantmaking.
Grants are made through the program in two cycles per year. Applications for the fall 2022 cycle will open on June 15, 2022. To learn more about the Community Grants Program, visit The Denver Foundation's website.
2022 Community Grants Program Recipients, Spring Cycle
Ability Connection Colorado
Adelante Community Development
Aurora Community Connection Family Resource Center
CEDS Finance
Colorado Coalition for the Homeless
Colorado Enterprise Fund
Colorado Rising for Communities
Colorado Statewide Parent Coalition
Colorado Village Collaborative
Denver's Early Childhood Council
Dirt Coffee Bar
Elevation Community Land Trust
Focus Points Family Resource Center
Focus Reentry
Foundation for Black Entrepreneurship
GES Coalition
Justice and Mercy Legal Aid Center
Montbello Organizing Committee
NEWSED Community Development Corporation
Restoration Project International
Young Aspiring Americans for Social & Political Activism