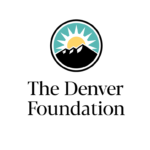 ---
republished from denvergov.org
Program leverages $11.75 million from private investors and up to $6.3 million in U.S. Treasury funding to reduce homelessness and increase housing stability while reducing taxpayer expenses
Providing homes and wraparound supportive services to individuals experiencing chronic homelessness has had a lasting impact in Denver. Lives are changed, stability is achieved, and taxpayer expenses for costly emergency services are significantly reduced. These are the results seen through Denver's recent Supportive Housing Social Impact Bond (SIB) initiative. And now, a new innovative partnership including the federal, state, and local governments, nonprofit organizations, healthcare systems, impact investment, and philanthropic partners is taking this model to the next level.
Mayor Michael B. Hancock joined with officials from the U.S. Department of the Treasury, homelessness response and mental health service providers, and funders today to announce the launch of the Denver Housing to Health (H2H) program, a new pay-for-success initiative that begins July 1, 2022. The H2H program will leverage local housing resources, $11.75 million from six private funders, and up to $5.5 million in the form of a Social Impact Partnership Pay for Results Act (SIPPRA) grant from the U.S. Department of the Treasury to deliver permanent supportive housing to at least 125 people experiencing chronic homelessness and suffering from frequent mental and behavioral health crises requiring emergency care. Project goals include housing stability, a reduction in the number of jail days, and reduction in emergency federal health care expenditures. The project will use pay for success financing which connects payment with successful outcomes.
photo caption: Walter Boyd speaks at the event. Walter was a recipient of the first social impact bond and spoke about his personal experience in the program. He has been successfully housed for more than two years and has also received medical support as part of the wrap-around services. 
"Denver's Social Impact Bond program proved we can break the cycle from streets, to emergency rooms, to jails and back to the streets for our residents facing chronic homelessness, and we're going to expand those efforts," Mayor Hancock said. "Our community is incredibly fortunate to have such strong partnerships among funders, providers and other government organizations. This is a proven strategy of providing housing first with the right supports in place for people to exit homelessness, remain housed and prosper. Together, we're making this innovation possible."
The H2H program draws on the experience of several partners of the recent Denver SIB initiative, while bringing in new funds awarded by the U.S. Department of the Treasury under the Social Impact Partnership to Pay for Results Act (SIPPRA). Denver was awarded a SIPPRA project grant of up to $5,512,000, to be received if the program demonstrates a reduction in net federal healthcare expenditures. The program aims to improve health outcomes and reduce Medicaid costs by improving access to primary and preventative healthcare services and supports in order to reduce avoidable high-cost healthcare services.
"The Biden-Harris Administration is committed to working with communities like Denver work to solve challenges like homelessness," Assistant Secretary of the Treasury for Economic Policy Ben Harris said. "The federal government's support for this initiative through the Social Impact Partnership to Pay for Results Act program will allow more Denver residents who are experiencing homelessness to receive basic housing and health services. The Treasury Department looks forward to continuing our work with Denver on this project."
SIPPRA project grant funds will be used by the City and County of Denver to re-pay private investors if the program achieves a net reduction in federal Medicaid/Medicare expenditures among individuals housed through the H2H program. Based on the levels of housing stability and reduction in jail days achieved, the city will re-pay the project investors.
Eligible participants are individuals experiencing homelessness who are age 18 years and older with a record of at least eight arrests over the past three years in Denver County. Participants must also be at high risk for avoidable high-cost healthcare services paid through Medicaid, including utilization of healthcare services at Denver Health.
"As an anchor institution, Denver Health is committed to addressing the health-related social needs of our patients and our community through partnerships. Housing is one of the most dire needs in our community, especially for many of the patients we serve. We are excited to partner on SIPPRA to make a real impact of the overall health of these participants," said Dr. Sarah Stella, Denver Health and Hospital Authority Internal Medical Hospitalist.
Participants will be offered supportive housing units provided by Colorado Coalition for the Homeless and WellPower (formerly the Mental Health Center of Denver). Denver Health will serve as a referral source, identifying eligible participants who have had two or more emergency department visits in the previous one year. Participants will have access to a range of wraparound supportive services from social workers and clinicians including counseling, substance use treatment, psychiatric care, and medical care.
"We know from the SIB research and our own experience that housing with supportive services is not only the solution to chronic homelessness individuals, but it is also less expensive and healthier to house someone than to leave them to languish in costly emergency systems like jails and emergency rooms," says John Parvensky, President/CEO of the Colorado Coalition for the Homeless. "This Housing to Health SIPPRA program gives us another opportunity to expand the work of the SIB to further provide the housing and services needed to improve lives, build stronger communities, and more effectively spend tax-payer dollars."
"Supported housing empowers people to break the unhoused cycle by supporting them in overcoming substance use, mental illness and other barriers to long-term housing," said Dr. Carl Clark, president and CEO of WellPower. "To be part of this demonstration of how Denver continues to lead a paradigm shift in solving some of our great city's most complex issues is an honor."
Denver also received a SIPPRA Independent Evaluator grant totaling $826,800, to fund a rigorous evaluation by the Urban Institute throughout the seven-year program running through December 2029. The randomized controlled trial evaluation will compare outcomes for individuals referred to the supportive housing program, and similar individuals not in the program who will receive services as usual in the community. Evaluation outcomes will dictate success payments according to the partnership agreement or the SIPPRA project grant, as applicable.
"The prior Denver SIB evaluation provided rigorous evidence of what many already knew: connecting people with housing first ends the homelessness-jail cycle and is a better solution for both people and public budgets," said Sarah Gillespie, associate vice president at the Urban Institute. "The H2H evaluation now provides an opportunity to test the impact of supportive housing specifically on health care costs. The results can further inform practitioners and policymakers as they invest in the most effective solutions to improve well-being and end homelessness."
"Once again, the City of Denver serves as a model for how communities across the country can deploy a proven and cost-effective approach to homelessness and improve the health and wellbeing of people in crisis," said Deborah De Santis, President and CEO at Corporation for Supportive Housing. "We are inspired by the City's leadership and the exemplary collaboration across the public, health, nonprofit, philanthropic, and financial sectors that makes H2H a reality."
The partners involved in this program include:
U.S. Department of the Treasury (Grantor)
Colorado Coalition for the Homeless (Service Provider)
WellPower (Service Provider)
Corporation for Supportive Housing (Project Manager, Fiscal Agent)
Denver Health (Referral Partner)
Urban Institute (Independent Evaluator)
Social Impact Solutions (Consultant)
The investors involved in this contract include:
Northern Trust (lead investor)
Colorado Access Foundation
The Denver Foundation
Gary Community Ventures
H2H grantors:
Colorado Trust
Kaiser Permanente
Additional support provided by:
Colorado Department of Health Care Policy & Financing
Colorado Department of Local Affairs
Denver Department of Public Health & Environment
Denver Department of Safety
Gibson, Dunn & Crutcher LLP (pro bono legal support)