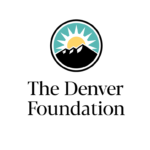 ---
The Supreme Court's recent ruling in West Virginia v. Environmental Protection Agency will make it harder for federal agencies to regulate emissions that contribute to global warming. This decision has the potential to cause significant damage to our climate and environment, resulting in a devastating impact on our community and world. 
While we can feel solace in statements from the administration that the court's decision isn't going to prevent them from taking necessary action to meet climate goals, we still acknowledge the importance of The Denver Foundation's involvement, support, and funding in the climate space. This decision has only fortified our commitment to our work. We believe that the climate and environment play an important role in the success of our communities here and globally. That is one reason we partner with donors and fundholders to support organizations that are addressing climate change and protecting our environment.
We acknowledge the importance of The Denver Foundation's involvement, support, and funding in the climate space.
That is also why we partnered with the Colorado Health Institute to develop a Climate Health Index that can help us think about climate differently. The Think Globally, Act Locally: 2022 Colorado Counties Health and Climate Index examines climate change's impacts on human health and the current state of preparation across the state of Colorado. This is exciting work and a wonderful resource that we hope others access as they work on climate issues.
It is also why we partnered with groups in the state to support an ambitious and successful climate policy agency at the state capital this year. We supported four climate-related bills this year that Governor Jared Polis has signed into law. They will reduce emissions and protect our neighbors from the serious effects of poor air quality. And that is also why we will continue to support policy efforts that impact the climate and environment. We believe that environmental justice begins with targeted policy efforts and investments in under-resourced communities to address the impacts of climate change.
Now is the time to act. You can join us in supporting efforts that will result in real change.
---
What can you do?
1. Give. 
Here are some places you can donate:
The Fund for Denver

is The Denver Foundation's permanent endowment, which is made up of unrestricted gifts to The Denver Foundation to meet the needs of today and ensure there are resources for building a better Denver far into the future. Funding supports our priorities, including climate and environment.

The Denver Foundation's Community Grants Program

funds organizations working on issues that align with our priority areas, including energy efficiency, renewable energy, and air quality. Go to

this website link

and search "Community Grants Program" in the search bar at the bottom of the page to give. 

Colorado Health Institute

brings research, insight, and expertise to leaders across the state because informed decisions lead to better health for all.

Conservation Colorado

works to protect Colorado's climate, air, land, water, and communities through organizing, advocacy, and elections. 

Denver Park Trust

has a fund with The Denver Foundation and works with Denver Parks and Recreation to improve and add new parks in the neighborhoods that need them most. Their climate work focuses on lowering the temperature through intentional planting and less grass.

The Fund for Denver

is The Denver Foundation's permanent endowment. Giving to The Fund for Denver supports our commitment to building a better future for everyone through multiple investments in the community, including leadership activities, programs, and community grants.

GreenLatinos

is a national nonprofit that convenes a broad coalition of Latino leaders committed to addressing national, regional, and local environmental, natural resources and conservation issues that significantly affect the health and welfare of the U.S. Latino community.

Groundwork Denver

partners with youth and community members to build a healthy, equitable, and sustainable environment. They have been fighting climate change in low-income areas for more than 10 years with a focus on ground-level ozone. 

Park People

, a grantee of The Denver Foundation,

works with communities to plant trees and improve parks for a healthy, resilient future.

The Nature Conservancy

uses science and equity to find paths to solve climate change and biodiversity loss. By giving to The Nature Conservancy, you can help fund urgent direct conservation and advocacy.

A longtime grantee of The Denver Foundation,

Together Colorado

is a multi-faith network that spans 220 congregations and faith leaders across the state. They organize to place human dignity at the center of public life in Colorado and have made climate justice a focus.
2. Share funding opportunities with eligible organizations. 
Please share these funding opportunities related to climate and the environment:
3. Join our Environmental Affinity Group (EAG).
This group of donors pools resources to build a sustainable Colorado through high-impact, informed philanthropy. This group places a focus on environmental and conservation organizations that demonstrate a community-led approach to taking action on climate change. Environmental Affinity Group members have the opportunity to give together through collective grantmaking, learn together through site visits and quarterly educational events, and grow together through effective environmental philanthropy that lifts up exceptional organizations. Email eag@denverfoundation.org or fill out the membership form here.
Together we can make a difference.