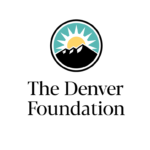 ---
Throughout  the entire month of August, RTD is inviting everyone  to ride on public transit – for free. "Zero fare for better air" is a collaborative  effort to increase the use of public transportation and to reduce harmful emissions. This fantastic campaign was the result of Senate Bill 22-180, which The Denver Foundation proudly supported.
At The Denver Foundation, we believe that climate justice begins with targeted policy efforts and investments in under-resourced communities to address the impacts of climate change. Senate Bill 22-180 is one of those efforts – an opportunity to provide access to public transportation options in Metro Denver and throughout Colorado during a time of year when air quality is poor due to ground-level ozone. Ground-level ozone can adversely impact one's health.
The Denver Foundation joined partners including Conservation Colorado, CoPIRG, Denver Streets Partnership, Green Latinos, and NRDC (Natural Resources Defense Council) to advocate for funding zero-fare transit in August 2022 and 2023. This investment was a priority for Governor Jared Polis and the Colorado Energy Office, and was supported by RTD, Metro Mayors Caucus, and other stakeholders. 
"My role has me in the community often and it's great to see people taking transit that would have otherwise driven or had to pay a fare to get to work, appointments, or school." - Naomi Amaha, Director of Policy and Government Affairs
Naomi Amaha, The Denver Foundation's director of policy and government affairs, has seen increased ridership on her trips around Denver. Shealso recently took her first trip on the Flatiron Flyer for a meeting in Boulder. "My role has me in the community often and it's great to see people taking transit that would have otherwise driven or had to pay a fare to get to work, appointments, or school," she said.
There are many benefits of this effort. According to RTD, this initiative will help: 
SAVE MONEY. Taking the bus and train saves on car expenses including maintenance, parking, and tolls, which add up quickly. A household can save nearly $10,000 by taking public transportation and living with one less car.

IMPROVE AIR QUALITY. Transportation is a major source of greenhouse gas emissions causing climate change. Using public transit creates 84% less carbon emissions than driving a car.
REDUCE STRESS. Taking public transit eliminates the stress and anxiety of battling everyday traffic. Leave the driving to RTD!  
SAVE TIME. While you're taking public transit, catch up on reading, emails, podcasts, or just sit back and relax!
REDUCE TRAFFIC. Taking public transit removes vehicles from roadways, limiting traffic congestion, air pollution, and ground-level ozone.
SAVE GAS. With gas hovering around $5 per gallon, switching to public transit frees up additional funds in your everyday budget. In addition, public transportation saves an estimated 6 billion gallons of gas each year!
The Denver Foundation's VP of Communications, Abigail Kesner, also took advantage of the zero-fare August by taking the bus to meetings during the month. "I used to live in New York City, where I took public transit all the time," said Kesner. "I don't take the bus often in Denver, but loved how easy it was. It's a great way to save on gas and improve the air quality.
To share your transit experience, visit https://freetransitdenver.com/ and post photos using the following hashtags #zerofareforbetterair and #FreeTransitDenver.