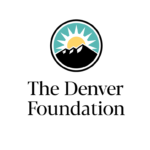 ---
The Denver Foundation supports Tepeyac Community Health Center with $250,000 program-related investment
In July, The Denver Foundation formalized a $250,000 program-related investment in the Tepeyac Community Health Center, a new development in the Globeville-Elyria Swansea neighborhoods of northeast Denver. 
Occupying a 24,000-square foot development on the corner of Race Street and 48th Avenue, the Tepeyac Community Health Center will provide access to needed primary care, mental health, and dental care services to a primarily Latino population in Metro Denver. The development will also include 150 units of affordable housing and will create up to 50 quality, full-time jobs in billing, translation and interpretation, and health care. The expanded capacity will enable the health center to provide care to triple the number of patients currently served.
The Denver Foundation's $250,000 low-interest loan reflects the project's alignment with our mission and priority funding areas, including affordable housing and economic opportunity in low-income communities and communities of color. Employers will prioritize hiring users of the health center and the local community will be prioritized in hiring. Previously known as Clinica Tepeyac, Tepeyac Community Health Center has a long history of support from The Denver Foundation. In addition to grants through the Community Grants Program and donor-advised funds, the organization received two grants from the Colorado Health Access Fund, a field-of-interest fund housed at the foundation, totaling approximately $1 million.
"The Denver Foundation is honored to invest in this highly visible project, which will transform an empty lot into an essential community anchor," says Ben Perry, the foundation's senior director of philanthropic investments. "With strong leadership and a strong track record of providing high quality health care for marginalized residents, the Tepeyac Community Health Center is exactly the kind of mission-aligned, program-related investment The Denver Foundation is committed to supporting."
The Tepeyac Community Health Center will substantially increase access to culturally sensitive primary health care services to an uninsured and underinsured population in Metro Denver. More than 80% of the health center's current patient visits are provided to uninsured individuals who pay based on a sliding fee scale. No one will be turned away, regardless of their ability to pay.
After breaking ground in October 2020, Tepeyac Community Health Center is expected to open its doors in January 2023. The new clinic site will also add a pharmacy, food services, and retail, reflecting a community-led process to determine what residents most wanted and needed from the site. Urban Land Conservancy owns the site and worked with residents to identify key needs including health care and affordable housing.
The Denver Foundation's program-related investment is part of a total $19.5 million investment in the project. Other investors include the City and County of Denver, State of Colorado, the Colorado Trust, and Gary Community Investments.
To learn more, please visit Tepeyac Community Health Center's website: https://www.tepeyachealth.org/.
To learn more about impact investing at The Denver Foundation, please contact Ben Perry, Senior Director of Philanthropic Investments.