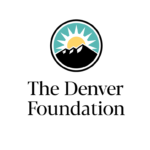 ---
On a midsummer afternoon in a North Denver cafe, coffee isn't the only thing that's brewing. A group of local community leaders can be found pouring themselves into planning the public launch of a collective philanthropic venture to lift up Denver's Latinx community.
In partnership with The Denver Foundation's EPIC (Elevating Philanthropy in Communities of Color) initiative, local leaders from the private, public, and nonprofit sectors in Metro Denver have joined together to create an opportunity for giving back to the community. Latinos Impacting Our Future Together (L.I.F.T.) is a men's giving circle that elevates identity, awareness, and culture through philanthropy.
'I definitely see a need for it in our Hispanic and Latinx community. I see this as very important to building authentic community.'
- L.I.F.T. co-chair Danny Martinez
L.I.F.T. is open to all Latino–identifying men aged 18 and up, spanning from established community members to the next generation of young professionals. Martinez and his fellow co-chairs Anthony Aragon and Fermin Chavaria are adamant about young men's involvement in the giving circle.
"One of our leading priorities is that we have young people at the table they will have a voice, and when we distribute grants this year they will have a pool of resources to direct back to the community through their own vision of philanthropy," says Aragon.
For Chavaria, the ability to make a dual impact has driven his involvement.
"Not only are we able to have a direct impact with the young men who are involved in the group, but we can also help organizations in our community who will be on the receiving end of our grants process," he says.
While the founding members of L.I.F.T. have made it their goal to impart their own wisdom and resources to the community, they acknowledge they wouldn't be where they are today without help. Leaders from LatinasGive! and DAAP (Denver African American Philanthropists), other giving circles at the Foundation, have offered their support and guidance.
''They have really helped stand us up. Having their knowledge, expertise, understanding, and experience in lessons learned has been key to our founding," says Aragon.
The founding members are clear about L.I.F.T.'s mission. The group is passionate about supporting young Latinos as they become future professionals and community leaders, and its members are committed to closing the equity gap for Latinx people across all sectors in Metro Denver communities.
L.I.F.T. is just one giving circle that is part of The Denver Foundation's EPIC (Elevating Philanthropy in Communities of Color) initiative. LatinasGive! Is another. LatinasGive! is a circle of women who share both their heritage and a love for taking action in the community. 
Giving circles and affinity groups help democratize philanthropy, welcoming people of all giving levels to the power of giving. Giving circles and affinity groups connect individuals who donate their money to pooled funds shared with other donors. The donors decide together which nonprofit organizations or community projects to support. Through the process, donors build strong connections and increase their engagement in the community. You can learn more about collective giving here.
Are you looking for a grant?
L.I.F.T.  and LatinasGive! are both accepting grant applications now. Visit this link to apply for a L.I.F.T. grant and this link to apply for a grant from LatinasGive!  Apply for September 30.
Do you want to join us?
Both groups are also accepting new members. If you are interested in joining L.I.F.T, please email liftgc@gmail.com. If you are interested in joining LatinasGive! please email latinasgivedenver@gmail.com.