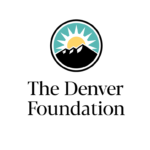 ---
The Denver Foundation was recently awarded a certificate from the Denver Climate Action Sustainability and Resiliency (CSAR), identifying the foundation as a Green Denver Business. This recognition was earned by meeting a series of benchmarks and standards designed to prevent pollution, conserve energy, save water, and reduce waste within our workspace.
The Denver Foundation is deeply committed to environmental issues within the city and beyond. In 2021, the foundation was able to grant out $4,000,000 in funding to groups working on environmental and climate related issues. In addition to supporting community based projects, we decided that we needed to practice these principles within our own walls. 
"After purchasing the Casa Grande building in 2019, we decided to evaluate and elevate our approach to our workplace ecosystem," said Alyssa Kopf, COO of The Denver Foundation. "We focused on maximizing access to sunlight and improving our energy and water usage. We installed ENERGY STAR appliances, low flow water equipment, and upgraded our lighting and HVAC systems. Along with addressing core building infrastructure, we implemented changes to engage our staff in green practices. This includes minimizing desktop hardware, moving from personal trash and recycling to centralized stations, providing fully equipped kitchens to reduce the one-time use of paper goods, and making it easier for staff to commute to work via bicycle or public transit."
The foundation also implemented new standards for the vendors they hire with two goals in mind. First, identify vendors that will be collaborative partners in managing their environmental footprint. Second, prioritizing the selection of local business that advance The Denver Foundation's community wealth-building and racial equity goals. Thoughtful management of nonprofit facilities and operations can be a tool to help organizations achieve mission goals beyond direct services.
The Denver CSAR is working to enable a sustainable, resilient, climate-safe future in collaboration with fellow departments, other units of government, and community partners and works with local business to evaluate their and certify outstanding achievement in climate action and environmental stewardship.
Learn more about their programs and how you can participate.