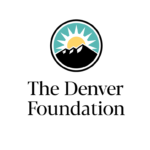 ---
The Denver Foundation selected 12 nonprofit organizations to receive funding under a new chapter of the Colorado Health Access Fund's policy and advocacy work: supporting a more culturally competent behavioral health workforce. Grantees will each receive $50,000 a year for three years.
The Colorado Health Access Fund is dedicated to improving health outcomes for underserved Coloradans. Between 2015 and 2022, the fund distributed grants to increase access to health care and improve health outcomes for populations with high health care needs across the state. We are committed to allocating resources among rural, urban, and suburban areas in Colorado.
"We're thrilled to welcome this new cohort for our Colorado Health Access funding," says Dr. Janet Lopez, senior director of policy, partnerships, and learning at The Denver Foundation. "It has become apparent that we need to do more to support our communities' behavioral health, particularly in the area of workforce development. We can't wait to see what this cohort will do."
After an extensive process over the last year to determine ongoing needs in behavioral health, we have decided to launch a new health policy cohort focused on advocating for a more culturally competent behavioral health workforce. Through this work, we are interested in policy's role in increasing the diversity of providers and ensuring that care is trauma-informed and responsive to a person's race, language, gender identity, sexual identity, and other identities. 
The goal is for the new cohort to work together to tackle policy challenges and solutions impacting the behavioral health workforce together. 
The grantees include
Asian Pacific Development Center 
Center for African American Health 
Colorado Behavioral Health Care Council 
Colorado Mental Health Wellness Network 
Colorado Center on Law and Policy 
Colorado Cross Disability Coalition