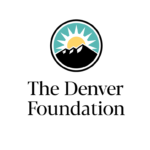 ---
We are pleased to welcome six new members to its board of trustees and a new slate of officers. We are thrilled to have a group of civically engaged local leaders with a wide range of skills who are committed to the work of The Denver Foundation and our commitment to racial equity. You can see a complete list of all board members on our website.
2023 Board Officers
John Loewy, Chair

Peter Kirsch, Vice Chair

Lisa Zúñiga Ramírez, Treasurer and Chair-Elect

Sean Kenney, Secretary
2023 new trustees
Michelle Adams
Michelle Adams is a seasoned attorney, speaker, coach, and newly titled author. Michelle is passionate about helping people live their lives purposefully with a focus on establishing their personal legacy. This passion is conveyed during her numerous conference presentations across the United States and Canada and further reflected in her first book entitled, "Family Strong – 7 Gifts For A Lasting Legacy."
She is the founder of Hello Legacy, a training and personal development company, and the Law Office of Michelle Adams, LLC, where she helps families in the areas of estate planning, elder law, special needs planning, and family legacy planning. She is an adjunct faculty member at The Metropolitan State University of Denver, where she teaches a course on Child Abuse.  
Michelle volunteers her time as a board member of Colorado Legal Services, chaired the Professional Advisors Council of The Denver Foundation, and leads community outreach efforts with the Sam Cary Bar Association. Additionally, she serves as Vice‐President of the Mu Omega Omega chapter of Alpha Kappa Alpha Sorority, Inc. As a wife and mother of two, she is dedicated to championing organizations that support and empower women and children. But most importantly, that strengthens families.
Damon O. Barry
Damon O. Barry is the Managing Partner of Ballard Spahr's Denver and Boulder offices and is a member of the firm's Expanded Board. As an experienced M&A and government affairs attorney, Damon solves problems for his clients and assists companies with complex business and legal transactions.
He advises and represents both buyers and sellers in mergers and acquisitions, recapitalizations, and sophisticated commercial transactions. Damon's clients include directors and executives of public companies, owners of closely held companies, executives and directors of government agencies, and others in a wide range of industries, including software and technology, retail, hospitality, food and beverage, real estate, cannabis, financial services, government, and manufacturing.
He also advises professional athletes and coaches on sports law matters. A former in-house counsel, Damon routinely advises corporate legal departments as well as serves as outside general counsel for middle-market companies.
Damon spent more than a decade at a publicly traded multinational corporation where he served as Vice President of Business Affairs, Assistant General Counsel (Deputy), and Corporate Secretary. In that role, he advised the executive team and provided oversight on the operational and legal aspects of all business operations, including corporate growth strategies, corporate governance, and oversight of regional operations in Europe and Central and Latin America. In this position, Damon played a key role in a number of mergers, acquisitions, and commercial transactions exceeding $3.5 billion in value.
Damon is a Co-Leader of the firm's Cannabis Team. In that role, he provides strategic advice to organizations as they navigate the patchwork of state and federal laws governing cannabis use.
Joe Garcia
Joe Garcia is the Chancellor of the Colorado Community College System (CCCS). As CCCS' Chancellor, Garcia leads the state's largest system of higher education, which serves over 113,000 students annually at 13 colleges and 35+ locations across Colorado.
Garcia brings demonstrated leadership and commitment to advancing higher education initiatives and access through various roles in both the public sector and higher education.
Garcia currently serves on the Boards for the National Student Clearinghouse, the Mexican American Legal Defense & Educational Fund, and Colorado Opportunity Scholarship Initiative. He is the chair of the Education & Training Committee for the Colorado Workforce Development Council. He was also appointed by the governor as the representative of the Department of Education for the Business Experiential Learning Commission. 
Garcia's previous public service positions included serving as a member of the Cabinet of Governor Roy Romer and as a White House appointee under President Bill Clinton. He was the first Hispanic partner in the 100-year history of Denver-based Holme Roberts & Owen, where he focused on public education law. 
Lee Reichert
Lee is a distinguished senior business, government, and legal professional executive. He currently is the Deputy Attorney General – Business & Licensing for the State of Colorado and previously served in the C-Suite as the Chief Legal & Government Affairs Officer of Molson Coors Beverage Company (NYSE: TAP; 10B+ annual revenue).
In his current position, Lee is the head of the Business & Licensing Section, which is comprised of seven separate units and provides general counsel, litigation, and administrative law services to several Colorado regulatory agencies and over 70 state boards and commissions.
Prior to joining Molson Coors, Lee was a corporate and securities partner at Lathrop & Gage, an AmLaw 200 law firm, where he also served on the company's governing Executive Committee. Before that, he managed and helped grow Kamlet Reichert LLP to nearly 50 attorneys before the business merged with Lathrop & Gage. Lee has been an Adjunct Professor at the University of Denver Sturm College of Law and was a member of the Colorado chapter of the Entrepreneurs' Organization. He is an elected member of the prestigious American Law Institute.
A third-generation Coloradan, Lee graduated from Niwot High School before attending Colgate University (A.B. cum laude) and the University of Illinois College of Law (J.D. magna cum laude). He lives with his wife Pam and two teenage children in the Observatory Park neighborhood in Denver.
Karen M. Robinson, CFA
Karen is a co-founder of Cook Street Consulting, a firm that provides investment advisory services. She has been with the firm since 2002 and is a member of The Denver Foundation's  Investment Committee, which provides portfolio and menu recommendations to all clients. Karen holds a BS in Business Administration (Finance) from the University of Colorado at Boulder, where she graduated with distinction.
She has earned the right to use the Chartered Financial Analyst® (CFA®) designation and is a member of the CFA Institute and the CFA Society Colorado. Karen is also an active member of the National Association of Government-Defined Contribution Administrators (NAGDCA).
Prior to starting Cook Street, Karen was an institutional portfolio manager and analyst with Ocean Fund Advisors, LLC (Santa Monica, CA), where she specialized in general market research, portfolio analytics, and risk management. Preceding this, she was an Associate Vice President for Roxbury Capital Management, LLC (Santa Monica, CA).
At Roxbury, Karen worked in the Private Client Group on portfolio analysis and performance measurement. Karen's experience also includes two years as a Senior Analyst with Monticello Associates, an institutional investment consultancy. She also currently serves on the Investment Committee of The Denver Foundation. 
Brenna Simmons-St. Onge
Brenna Simmons-St. Onge is the Executive Director of The Alliance Center. She has been with the organization for seven years and was promoted from within. She is a pragmatic visionary with over 15 years of leadership experience, including a decade in Corporate Social Responsibility. Brenna has successfully managed multimillion-dollar budgets and led teams from 9-200.
When the pandemic hit, Brenna rose to the occasion to launch the Regenerative Recovery Coalition, now with over 390 members working together to build Colorado forward toward a regenerative future.
Through large public-private philanthropic partnerships, Brenna is leading the Coalition to create equitable social structures that will foster shared prosperity on a healthy planet starting right here in Colorado. As a dynamic change agent, Brenna leads with a nonprofit heart and a business mind leveraging holistic approaches to implement and scale solutions to some of the largest issues humanity faces.
She has received numerous awards over her career. She was named one of the top 25 Most Influential Young Professionals in 2015 and the City of Denver's Community Builder Sustainability Award in 2017. Brenna has a Bachelor's of Business Administration, as well as a certificate in Environmental Sciences from the University of Hawaii, and is a Certified Fundraising Professional from The Indiana School of Philanthropy.