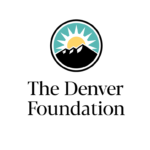 ---
Colorado families across the state are struggling to pay their energy and utility bills, which have been historically high. At the start of the winter this year, gas bills increased by 75% compared to last year.
A state analysis found a colder winter and a spike in natural gas prices are the main factors driving up prices.
The governor's office is focusing its efforts on securing federal funding for programs targeting Colorado homes and businesses. As they work to supply long-term relief for families, The Denver Foundation is happy to help fund organizations helping pay utility bills for families today. Together, we hope these efforts will help alleviate the load.
The Denver Foundation is using money from our Critical Needs Fund to grant two organizations helping pay off people's bills. The Seniors' Resource Center's utility assistance fund, and Energy Outreach Colorado's energy bill assistance program are receiving almost $100,000. 
With the grant, Energy Outreach expects to serve 150 families in distinct parts of the state like Douglas, Jefferson, Adams, and Arapahoe Counties. "Energy Outreach Colorado is extremely grateful for the support from The Denver Foundation, especially at this time when the need for help with energy bills has reached unprecedented levels," said Jennifer Gremmert, CEO and executive director of Energy Outreach. "With this gift, dozens of families will be able to keep the lights and heat on through this cold winter."
The Critical Needs Fund was established in 2006 by staff who saw a need for a fund that proactively addressed the negative impacts of economic trends and other stressors on the community – and that could be activated for rapid-response grantmaking when necessary.
"The fund is a consistent example of the many ways that our donors and fundholders show up to support their neighbors and care for their communities, especially when they need it the most."
Javier Alberto Soto,
President and CEO, The Denver Foundation.
Built over time by generous donors, The Denver Foundation is there to provide resources, care, and hope to those facing extreme difficulties. For nearly two decades, the Critical Needs Fund has addressed emergent community needs through flexible and responsive grantmaking.
"We wanted to provide support to those most vulnerable in the community in an expedited manner, and we trusted The Denver Foundation to find the right organizations to do that through the Critical Needs Fund," said Meegan Carey, advisor to the O'Fallon Fund at The Denver Foundation.
The Denver Foundation is happy to be a part of the relief Colorado families are receiving during such difficult times. Together, we will get through this.
If you are interested, you can join us in helping those in need during a time of crisis. Let's make sure the next emergency response is well-funded to help Colorado families get through it. You can give to the Critical Needs Fund on our website.