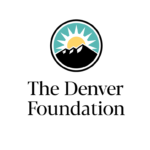 ---
There was a shooting in our community on March 22 at East High School- the second this year. 
"It is heartbreaking to see yet another shooting at East High School. Our children, our teachers, and our entire community deserve better," said Javier Alberto Soto, president, and CEO of The Denver Foundation. 
If you are looking for ways to financially support those impacted by this horrible event, all donations given in the next two weeks to the Critical Needs Fund at The Denver Foundation will go to organizations supporting those impacted by this tragedy. You can give here. 
To make a grant through a donor-advised fund at The Denver Foundation, please visit TDF Fund Manager, contact your relationship manager, or call 303.300.1790. Donations may also be made directly through each organization's website. 
For people who have been impacted, Denver Public Schools shared the following resources below. We indicated the organizations you can give to with a (*). 
Colorado Crisis and Support Line (844-493-8255, or Text TALK to 38255) Resource for mental health, substance use, or emotional crisis help – information and referrals 
National Suicide Hotline (800-273-8255) 24-hour toll-free confidential suicide prevention hotline 
(*) Second Wind Fund (303-988-2645) Provides free counseling to underinsured and uninsured youth that are suicidal 
(*) Trevor Project Hotline (866-488-7386) Crisis intervention and suicide prevention services for LGBTQ+ youth (Donors can give to the Trevor Project.) 
Safe2Tell Colorado (877-542-7233) An anonymous way to report any concern impacting students (phone, app, online reporting options) 
I Matter Colorado Directs students to an online survey for their needs and connect them to a therapist