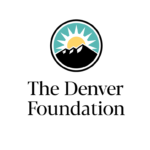 ---
Dan Lee is the epitome of a role model.
He shows up with kindness, compassion, curiosity, and accountability. Dan's the type of role model that any organization is lucky to have, and we are lucky to have had him on our team for 22 years.
Today, we are announcing that Dan Lee, our chief financial officer, has accepted an opportunity to become the Chief Financial Officer at the Barton Institute and will be leaving the foundation on May 12.
While at The Denver Foundation, Dan got married to his wife Nancy, saw his elder daughter Kristen become a physician, sent his younger daughter Zoe off to college, and earned a third-degree black belt in Kung Fu. In his words, "that's a whole lot of life that TDF has been a part of!"
"All of us at the foundation are so grateful for Dan's contributions to growing the organization and our impact on the community. He has truly helped to make our organization what we are today." – Javier Alberto Soto, president and CEO of The Denver Foundation
A philanthropist is born
Before Dan came to The Denver Foundation, his career was finance-focused. "It was heavy on looking at profitability and bottom-line results," said Dan.
"Working at the foundation, it's been more service-oriented. Dedicated stewardship to the work of equalizing opportunities and using philanthropy as a tool for good."
This shift wasn't only work-related. It became a personal one, too.
Several years into the job, Dan remembers working on a fund that helped others. It was set up by an anonymous donor, "for people needing crutches, or to pay rent," he explained. "We would get letters from really grateful individuals who had received this support. It tugged at my heart because of the difference this was making."
This act of kindness showed Dan two things; financial support makes a difference, and helps people feel valued. These lessons became the benchmark for his work as CFO and as a philanthropist.
Once Dan and Nancy were in a position where they felt like they could give back, they started their own donor-advised fund with The Denver Foundation. When the fund doubled, they decided to move it into a scholarship phase.
"My wife Nancy is a first-generation psychotherapist, so she wanted to support Asian American Pacific Islander students who were getting into the counseling field," said Dan. "She saw a need for more diversity, equity, and inclusion among counselors. We believe every person should have access to culturally responsive and representative care."
The scholarship started about four years ago and so far, Dan said it's been very gratifying. A lot of the students who apply are the first in their families to go to college. "We wish we could give more, but we hope it is still meaningful," he said.
While Dan believes we all have philanthropic values, there's always something that causes that spark. Watching someone else create a fund to help people they didn't even know was his.  
Dan as a leader, a colleague, and a friend
For more than two decades he's been an approachable, trustworthy, and relatable leader at The Denver Foundation. With a record of 'clean' audits, he's been able to gain the respect of many foundations and organizations in Colorado.
"He treats each person as if they are the most important member of the team." – Courtney Clapp, controller
Courtney Clapp, the controller for The Denver Foundation, said she is most impressed by his humility and leadership. "Over the years he has motivated the Finance & Accounting team to perform at the highest level possible, all while ensuring we maintain a culture of honesty, integrity, and fun," said Courtney.
Beyond his accomplishments, Dan also helps create a culture where everyone feels seen and understood.
He is not above being a little goofy or self-deprecating. "Dan is so comfortable with who he is, that he's willing to do whatever it takes to make someone else have a good time," said Jason Stoddart, the vice president of talent and culture at The Denver Foundation. "Not a lot of people are like that."
Dan will always ask about your family, remember what major life events to follow up on, and be the last out of a room not to make anyone else feel alone.
Don't get us wrong, Dan can also be very competitive. So competitive that when he finds something that he can't beat you in, he will change the activity until he finds an event that, not only can he beat you in, but can dominate you in.
If you still don't believe us, come visit our basement. We have a whole ping-pong table in his honor. The Dan Lee Academy of Paddle Sports Excellence was established in recognition of his 20+ years of steadfast service to The Denver Foundation and his skill at ping pong.
Many great memories have been made at the ping pong table, but Dan's favorite includes his new boss, David Miller, CEO of the Barton Institute for Community Action, who initially hired Dan at the foundation. Dan proudly recalls a time when he and David made it to the finals of what we at the foundation call the March Madness bracket Ping Pong competition.
With a tennis award under his belt, David was a new challenge for Dan. "I thought to myself, 'should I let David win because he's my boss and I don't want to make him feel bad?' But I came to the consensus that going easy on him would mean I'm being a bad sport, so I gave it my best play."
Dan won that match and almost every other match he played except for one, which was against his daughter Zoe who was an intern at the foundation.
The Ping Pong championship stayed in the Lee family, along with the office knowledge of some of the best Halloween costumes.
Some of his favorite outfits were created by his wife Nancy, the dragon boat costume with a whole boat built around him and a Roman statue with his head on a pedestal.
The reality is that Dan is good at everything he does and tries to be his best 100% of the time.
"I am so appreciative of Dan's service to the foundation and the Denver community and wish him the best," said Javier Alberto Soto.
One of the things Dan said he'll miss most is the people from The Denver Foundation. "I've been exposed to many people in the community who have a heart for service, a heart for people, are full of joy," he said. "We have people in the foundation like that. And we have donors and constituents, community members that have that same heart."
Dan is a team member who makes an impact everywhere he goes.
Thank you, Dan, for the impact you made here!