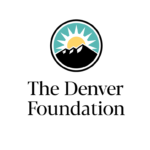 ---
Warning there may be some information below that is sensitive to some readers.  
When Edna Chavez was 17 years old, she decided to flee her home country of Guatemala by herself. 
She was being threatened and prosecuted by gang members because she refused to prostitute her body and pimp other teens her age.  
"My body is not for sale," said Chavez. "In my eyes, that's horrible to do to anyone."  
Her decision was so sudden, she didn't say goodbye to her family. Not even her mom.  
"They were threatening me to tie me up in wire and throw me in the river," she said. "Keeping my decision from my family was my way of protecting them." 
To this day, her mom still doesn't know why she left.  
In May 2019, Chavez entered a detention center in Arizona for unaccompanied minors. "It was an experience that changed my life," she said.  
Chavez was in the shelter for several months until she was placed into foster care. Ultimately, she was adopted* by a family in Colorado.  
That's when she met pro bono lawyers with the Rocky Mountain Immigrant Advocacy Network (RMIAN), an organization that provides free immigration legal services to immigrant children and to adults in immigration detention. The Denver Foundation supports RMIAN as a grantee of its Denver Immigrant Legal Services Fund. 
The fund's purpose is to increase legal services to Denver's immigrant community by granting to nonprofits in three areas; to provide direct legal representation to immigrants in detention and/or subject to removal proceedings, provide affirmative relief to individuals seeking help with Deferred Action for Childhood Arrivals (DACA) and various visa programs, and/or support capacity building to help organizations increase the pool of probono or low bono immigration attorneys available to represent immigrants. 
For the last three years, RMIAN has been helping Chavez with her immigration case. They're working to get her permanent residency as she focuses on being a first-generation college student.  
Today, Chavez is a freshman at Colorado State University in Fort Collins studying mathematics. She hopes to work for an insurance company or with NASA.  
"That's something I will forever be grateful for," she said. 
"I've been able to learn English, go to school, and focus on school because I don't have to worry about working all the time to pay lawyer fees," said Chavez. Instead, she works seasonally to send her family money and pay for half her tuition.  
RMIAN has been helping Chavez with her immigration case thanks in part to funds from the Denver Immigrant Legal Services Fund.  
"They don't just focus on legal representation, they care for the person they represent," said Chavez.  
Since the City and County of Denver and The Denver Foundation established the Denver Immigrant Legal Services Fund, $2.3 million has been granted to nonprofits, $409,795 of that has been raised by community donations.  
More than 2,650 people have been helped during their immigration proceedings. One of the purposes of the fund is to provide legal representation to immigrants and refugees who might not otherwise have a fair proceeding. It is not about who deserves to stay; it's about bringing fairness to complex systems that pit immigrants against experienced government attorneys, and tear communities and families apart.  
The way it works
Qualified nonprofit organizations apply to receive funds through The Denver Foundation's Denver Immigrant Legal Services Fund. If approved, these organizations can use the money to provide direct legal representation to low-income people who are living in Denver and are subject to deportation. Resources can also be used to help nonprofits expand the pool of pro bono or low-bono attorneys helping with these efforts.  
In addition to RMIAN, the Denver Immigrant Legal Services Fund also supports other organizations that help immigrants like Justice and Mercy Legal Aid Center (JAMLAC), Lutheran Family Services Rocky Mountains, Center for Trauma and Resilience, International Rescue Committee, and Juntos2College.  
In 2022, RMIAN alone provided free legal representation through this funding to 41 Denver residents who were facing deportation proceedings, including children and families, and individuals in detention. Thus far in 2023, RMIAN has been representing 34 Denver residents in their immigration proceedings through this fund. Clients are from a diverse group of countries, including Afghanistan, Brazil, El Salvador, Guatemala, Honduras, Mexico, and Nicaragua. 
"As a child and grandchild of immigrants, it is so meaningful for me to support immigrant families through my role at RMIAN," said Sabrina Sameshima, senior staff attorney with RMIAN. "The Denver Immigrant Legal Services Fund allows me to pay forward those neighbors, organizations, and community members who helped my own family establish a life in Denver. I am proud that Denver has stood up to work toward universal representation for everyone in immigration proceedings and to be a part of this movement." 
Impact and next steps
There was such a need for the Denver Immigrant Legal Services Fund that the City and County of Denver approved another $500,000 divided into two years for this fund. That comes to a total of $2.2 million granted. 
Deportation proceedings are the only legal proceedings in the United States where people are detained without access to legal representation. We believe legal defense should not only be accessible to those who can afford it. Immigrants are more than 10 times more likely to be able to stay in the country when they have representation. These funds help make sure families have a fair opportunity to stay together. Often, one family member faces deportation while the rest of the members do not.  
With these extra funds, more people in Denver will receive a fairer immigration process, affirmative relief services, and Denver will expand our capacity of immigration attorneys in the Denver Metro region.  
Data from 2019 shows that Denver immigrants are significant contributors to our economy. Immigrants in the Denver Metro area pay $3.9 billion in taxes and have spending power of $10.5 billion.  
Research has also found that students like Chavez, contribute tens of billions of dollars to the U.S. economy every year not only through their tuition payments but also in day-to-day spending.  
Funds like the Denver Immigrant Legal Services Fund help continue to make this happen.  
If you'd like to be a part of this impact, you can make a gift to the Denver Immigrant Legal Services Fund to help provide ongoing critical services. Since November 2021, 276 people were turned away due to not having enough capacity. To learn more, please click here.
---
*Edna uses the word adoption symbolically as her Colorado family fulfills the definition of family in their love and support for her. Edna's Colorado family are her lawful custodians via a non-adoption court proceeding.