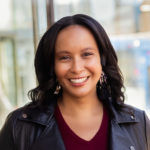 ---
Update: Many races are going to a run-off scheduled for June 6. Ballots begin mailing May 15.
For more information about the election from the Denver Elections Division, visit this link.
For the Denverite voters guide, please visit this link.
For a recap of the mayoral forum hosted by The Denver Foundation, CU Denver School of Public Affairs, and CBS Colorado, visit our blog.
---
This is an exciting time as April 4th approaches. Ballots are in the mail, and voters in the City and County of Denver have the opportunity to select the leaders that will set the vision and take action to tackle many pressing issues impacting our community. 
This is the first time in twelve years that we will see such a significant change in the leadership of our city. We know this decision will not be easy. We want to provide you with resources from media partners and some of our grantees to help you make informed decisions when voting for Mayor, City Council, Clerk and Recorder and City Auditor, and several ballot measures. 
This site will be updated as more resources are available, especially as we anticipate that the mayor and various City Council races will go to a run-off, which is scheduled for June 6. (Note: A candidate needs to gain more than 50% of the vote. With 17 mayoral candidates on the ballot, and with many candidates running for various city council seats, we expect a run-off election for some of these positions.)  
Lastly, we are also pleased to share we are partnering with CU Denver School of Public Affairs to host a mayoral forum on Monday, April 24 at 5 p.m. at CU Denver. These forum raises awareness and lift up issues important to Denver voters. More details, including a link to RSVP, will be shared via our social media and policy newsletter!
Resources- April 4 
City of Denver Elections Page – Denver Decides
Denver Streets Partnership Voter Toolkit
Downtown Denver Partnership Municipal Election Guide
Educate Denver Questions to Mayoral Candidates
9 News Mayoral Candidates Survey
Mayoral Madness Podcast – City Cast Network Denver
Meet the 17 mayoral candidates through their airport train greeting