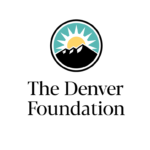 ---
Prodigy Coffeehouse serves a strong cup of coffee — and makes a case for the power of philanthropic investment.
Since opening in the Globeville neighborhood in Denver last fall, Prodigy Coffeehouse has become a weekend staple for locals and coffee lovers from all over the city. Some get their orders and go; others stay for a while, gathering with friends or posting up to work on laptops. The atmosphere is both calm and stimulating — the perfect combination for a community cafe.
Prodigy is more than a coffee shop. It's a nonprofit, community hub, and engine of Prodigy Ventures, a workforce development organization that trains and employs young people who have been disconnected from traditional schools and workplaces. Most Prodigy apprentices are young people of color; approximately 80% live in the neighborhoods that surround the coffee shops.
Prodigy staffers are trained as apprentices in the art of coffee, perfecting pulling shots and creating artful designs in the frothy milk of steaming hot lattes. They learn resume-building skills including customer service, cash handling, and food safety. And perhaps most important, through programs that support leadership, mental health, and peer-to-peer learning, they learn to advocate for and take care of themselves and others.
"Prodigy has become a valuable pipeline of talent for local employers," Steph Frances, Prodigy's founder and executive director.
Since opening its flagship location in the Elyria-Swansea neighborhood in Northeast Denver in 2016, Prodigy has trained nearly 250 apprentices, many of whom have gone on to work as baristas in Prodigy's two locations; others have found jobs elsewhere in Denver's thriving cafe scene.
"Employers know apprentices are highly skilled, persistent, reliable, and have powerful workplace mindsets that make them strong contributors to any team." said Steph Frances, Prodigy's founder and executive director.
The Denver Foundation has been a partner to Prodigy since its earliest days, having awarded the nonprofit its first-ever grant, in 2016. Soon after, Prodigy was one of six organizations to receive a program-related investment through the foundation's impact investing program. The $20,000 low-cost loan was financed by the foundation and a core group of donors.
"As an early investor, The Denver Foundation has been absolutely key to our success," says Frances. "We were a brand-new business, and the loan helped to stabilize us. It gave us the confidence to invest in our apprentices, rather than scurrying for funds here and there, or taking funds that would draw us off of our mission."
Prodigy also received a Technical Assistance grant from The Denver Foundation to support strategic planning and has since received multiple community and donor-advised grants. Frances says the foundation's faith in Prodigy has helped bring other funders through Prodigy's door. "It got us on the radar," she says. "It showed other funders that their money would go to a place that had been vetted, organizationally and missionally."
Today, earned revenue drives 40-50% of Prodigy's budget, with foundations, individual donors, and government rounding out the other half. Since that initial loan from The Denver Foundation, the organization has not taken on any additional debt.
"As relatively small impact investors, our goal is to make strategic, targeted investments that will be catalytic, prompting social enterprise and lowering the risk for other investors to join us in the capital stack," says Ben Perry, senior director of philanthropic investments at The Denver Foundation. "Prodigy is a good example of this approach."
The foundation's current Impact Investment Pool includes a portfolio of investments supporting positive change in our community while providing some financial returns. Subsequent opportunities since exiting Prodigy Coffeehouse have included low-interest loans to local nonprofit organizations, such as a recent loan to Clinica Tepeyac to support development of their new mental health clinic and affordable housing development.
Perry notes that impact investments are just one of many tools the foundation is uniquely positioned to wrap around a community issue or challenge. Others include strategic grantmaking to grassroots organizations, often in partnership with donor-advised fundholders; and advocacy and civic engagement on the issues of importance to local communities. He advises donors who are interested in getting involved with impact investing to start by clarifying their goals.
"We can help our donors define what they mean by 'impact investment,'" he says, "and to understand what impact they want to have, and to explore what are the right tools to accomplish that. We invite donors to partner with us on this philanthropic journey and, over time and with learning, to develop a portfolio of investments, grants, and volunteer leadership around the social challenges or philanthropic goals that are most important to them.
Both Prodigy Coffeehouse locations are open seven days a week. Meeting space is available for use by the community at no charge. Prodigy offers catering, classes, and events. To learn more, please visit prodigyventures.org.
---
To learn more about impact investing at The Denver Foundation, please contact your relationship manager, call 303.300.1790, or visit denverfoundation.org.