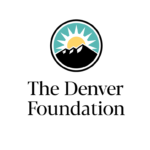 ---
In June, foundations from across the country gathered in Denver for the Council on Foundations' annual conference. This year's theme was "The Power of Place-Based and Community Philanthropy."
The Denver Foundation had several staff members in attendance to learn and share their expertise. Javier Alberto Soto, president and CEO of The Denver Foundation, co-chaired the host committee for this conference with The Colorado Health Foundation's President and CEO, Karen McNeil-Miller.
"Place-based giving is the future," said Santhosh Ramdoss, president and CEO of Gary Community Ventures, during the conference kick-off. "Place-based work is extremely collaborative. And when we can get together, we can do things differently."
During the conference, we heard from leaders across the country, including many Colorado leaders, about how they come together to find solutions for crises facing our communities, such as responding to natural disasters, or investing in affordable housing.
"Constructive dialogue is the role of place-based philanthropy. I think of it as a public plaza with 50 paths leading to a meeting point in the center, and at that center is where we solve community problems." - Javier Alberto Soto
We learned about what it means to invest in place, build resilience, and find innovations for lasting impact.
"A community is a place you invest in," said Chanda Smith Baker, chief impact officer and senior vice president at the Minneapolis Foundation.
The conference was an opportunity for foundation leaders to convene, learn from each other, and improve their practice. We look forward to implementing some of these lessons learned in our own work at The Denver Foundation.